Proxy Studios and Slitherine continue supporting Warhammer 40,000: Gladius, with some major news dropping yesterday.
Firstly, a new 'Assault Pack' DLC has been released that adds in a new unit for each faction. As the name leads on, it's focused on raw offensive power to give you new tactical options in battle. This pack is $4.99 / £3.99 / €3.99. Quite a small DLC and the appreciation of it likely depends on how big a fan of Gladius you are, seems a bit pricey for just a few units.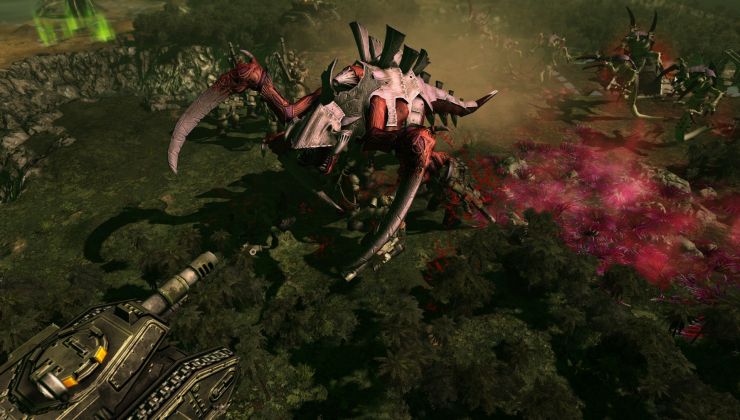 The perhaps better news is the massive free update that just released at the same time. Version 1.6.0 which adds in a new Skull Altar terrain feature that provides a recurring reward to units entering the tile and increases the influence output of the city when acquired. Not much by itself but the even bigger news is Gladius now has Steam Workshop support, allowing easy access to modding and they expanded what's possible with the modding support too.
Going even further, they have again improved the online multiplayer connectivity. If you have poor connections or for some reason you cannot connect to a friend, it now falls back to a special relay server as a fallback which should allow you to connect (with a higher ping). They also improved multiplayer performance, gave the ability to see friends-only games, ping times are more accurate and multiple bugs for multiplayer were solved.
If you didn't see, they also switched from OpenGL to Vulkan last year! With this update bringing in some performance improvements, faster startup speed and reduced memory usage. You should also see better unit order responsiveness, reduced stutter when saving and more tweaks. Sounds like they're really supporting it quite nicely overall.
Warhammer 40,000: Gladius - Relics of War is currently on sale in the Steam Skulls For The Skulls Throne 4 sale with 65% off. See the Steam page here, meanwhile GOG.com also has it 65% off for their Summer Sale. Also Humble Store but no sale currently.
Some you may have missed, popular articles from the last month: