Feeling adventurous? Minecraft has again become a whole lot bigger with the Nether Update now available.
Probably one of the biggest updates yet! The Nether now has multiple new biomes including: Basalt Deltas, Crimson Forest, Soulsand Valley and the Warped Forest. In addition to that there's new mobs including Hoglins, Piglins, Striders and Zoglins. All together with the assortment of new blocks, actually living and surviving in the Nether is now a lot different and possible although difficult. Mojang also gave it a seriously flashy trailer that's a good fun watch: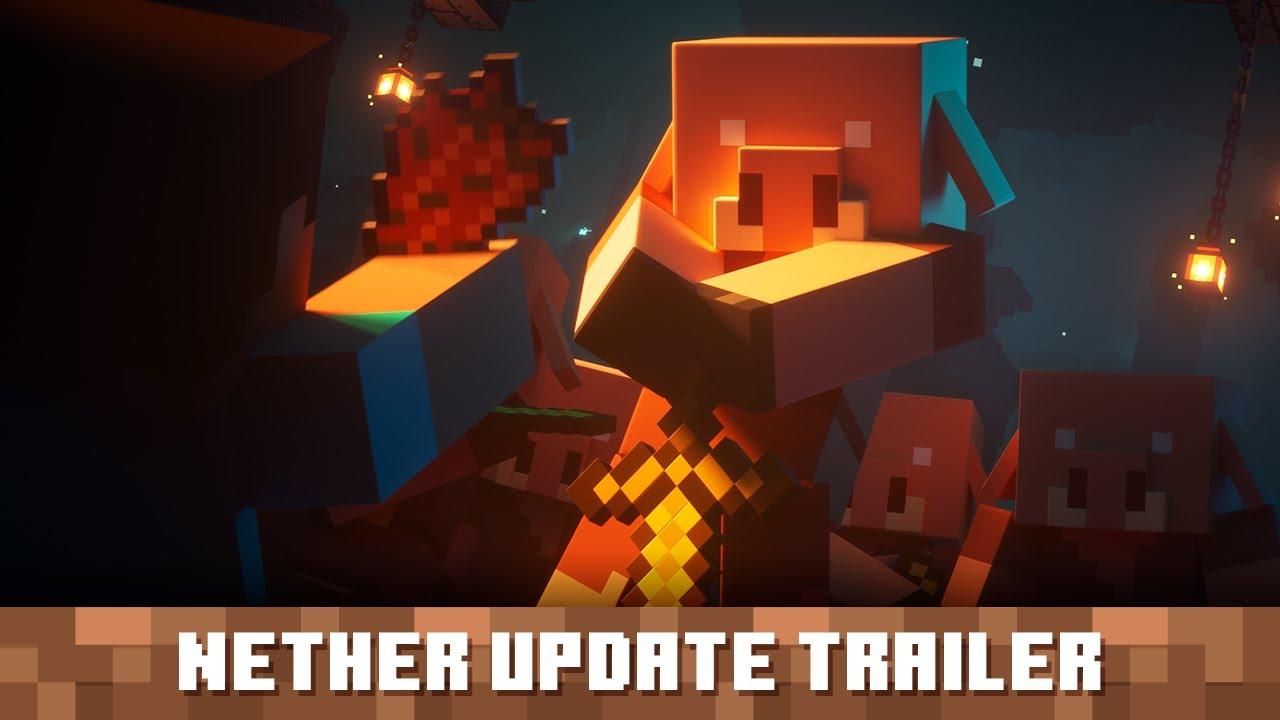 Also included: target block which provides a temporary redstone charge when hit by a projectile, chain blocks for decoration, crying obsidian, basalt, warped wart blocks, twisting vines that grow upwards, a new natural light source block: Shroomlights, chiseled Nether bricks, cracked Nether bricks, quartz bricks and the list goes on it's just huge. Plenty of block behaviour and AI changes too like TNT and campfires will now ignite when hit by any burning projectiles, witches created by villagers being struck by lightning no longer despawn, Farmer Villagers can now compost seeds, Entities now get pushed by flowing lava and more.
After trying out some of it earlier, the Nether is extremely different and way more exciting than before. Quite a challenge too. Navigating the nether is actually a little easier though, with clearer landmarks thanks to the biomes. If you're not chased down and annihilated by the Piglins, you might come face to face with a Hoglin and wow—their knockback can easily send you into the lava. I have a feeling I'm going to die a lot while trying to get Netherite, which is used to upgrade beyond Diamond.
Want the full update details for the Java version? See here.
Some you may have missed, popular articles from the last month: