In the latest update to Barotrauma, the alien-world underwater co-op submarine sim (and very much a suffering simulator), the teams at FakeFish and Undertow Games have given it a bit of an overhaul.
This is the biggest update to the game so far, so likely worth a re-look if you bounced off it previously. It certainly sounds like they've been acting on a lot of the feedback I saw across reviews and forum posts. They said that you should now actually get a real sense or progression, especially in the campaign mode, which has been enhanced greatly with all sorts like: randomised outposts that you can actually explore, multi-step scripted events, NPCs to interact with instead of just menu after menu, bots can be hired in multiplayer and bots are persistent now, there's a brand new campaign map and loads more improvements. That is but the tip of the iceberg as lots more got overhauled including a bunch of the graphics, new decorative items and various bug fixes.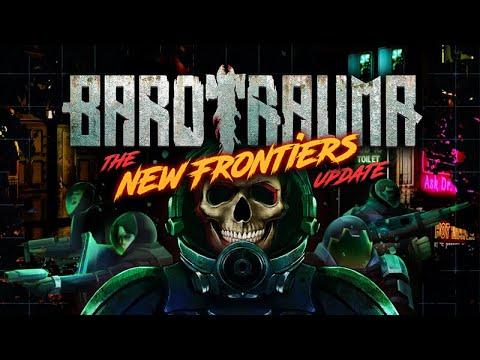 Keen to see if you can survive? Or will you suffer a fiery death like I usually do? It's a pretty good laugh if you play with friends. As you run from fire to leak, deal with horrifying alien creatures invading your sub from the depths of Europa it's got plenty to do.
If you wish to try out Barotrauma it is available on Humble Store or Steam.
Some you may have missed, popular articles from the last month: