Coming to Linux PC sometime in 2022, Hyper Team Recon from Nathan Burton and Top Hat Studios is a seriously charming upcoming 3D platformer that follows a bunch of shapeshifting aliens.
"Three energetic aliens, Ember, Penny and Lite, are tasked by their commander to travel to Earth in order to learn more about the lifeforms inhabiting the planet, using their species unique morphing abilities to disguise themselves as girls in order to keep a low profile, but after the trio get split up and stranded on Earth after their ship crashes, they will each have to traverse through a variety of levels and locations full of platforming, puzzles and combat!"
Have a look at the trailer below: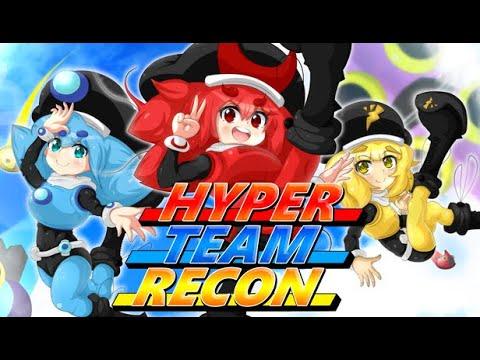 At times we've seen games described as being like something Nintendo would have on their consoles, and this I think definitely would fit in there. Vibrant colours, wonderful design and idea with gameplay that definitely looks fun. Mixing paper cut-out styled characters with a 3D platformer viewpoint is an interesting design choice too.
Feature Highlight:
Transform into anyone you meet - As a shapeshifting alien, morph into friends and foes alike to copy their forms and gain unique abilities to use with them!
Mechanics - From platforming, to puzzles, to combat, use the morphing mechanic to gain new abilities to help you in each of these fields!
Travel the world - As the girls travel across the planet, jump, solve, and fight through various platforming challenges, puzzles and combat encounters in a variety of locations!
Collectables - Pick up foil scattered throughought the levels in order to fill out your scrapbook, as well as break open objects for even more foil! Be on the lookout for rarer collectables too, such as the souviners hidden throughout each level!
Charming visuals - Cutesy paper inspired visuals during gameplay are paired up with expressive, animated anime-style models of the charaters during visual novel-style cutscenes to add a further level of charm and character to the game's world and storytelling!
Shown off during Gamescom, we spoke to Top Hat Studios who confirmed with the developer that it is indeed another in their publishing portfolio that they will be helping to bring to Linux.
You can follow Hyper Team Recon on Steam.
Some you may have missed, popular articles from the last month: