Victorian Clambake, developer of the clever The Caribbean Sail has recently released Shell Shuffle into Early Access. A tile-matching puzzle game that does things a little differently. Note: key provided by the developer.
Like most similar matching puzzle games, the idea is to line up everything how you want it by moving things around. In Shell Shuffle though, you're not swapping two tiles. Instead, you're moving entire rows and columns to slot things into place to remove an entire line. When you wipe a line you get a pearl and if you wipe a line of pearls, you get given special power-ups.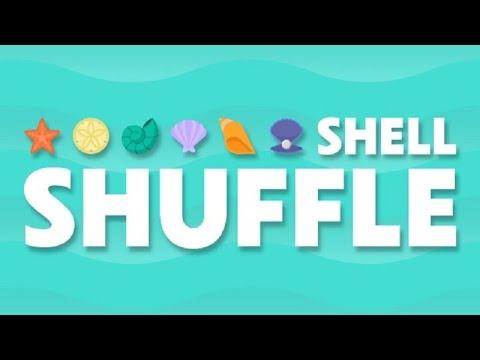 As expected from Clambake, the features they say it offers are slightly amusing. No, it doesn't list how many levels or anything like that but instead we're told is has one "extremely cynical parrot" and an "absolute banger of a soundtrack". There some actual features too though like a dark mode, competitive local multiplayer and different singleplayer modes too.
The way you progress is interesting with a sort-of meta game going on. Once you finish a game, the shells collected pile-up into a deep well that gradually fills up. At various points there's keys that unlock new game modes to give you more to do. A pretty fun idea getting you to replay modes and beat your scores while filling it up. Sounds like there will eventually be a special end-game once the well is entirely full but it's not added in yet.
With it being in Early Access there are some issues to be aware of: setting it into fullscreen may cause it to display in a tiny window in the corner on the next run and gamepads don't work. The latter might not be fixable, since it's using Game Maker: Studio and their gamepad support is just plain terrible.
Apart from that, it's looking good already on fun value. It's equal parts relaxing as it is frightfully engrossing as time slips away while you're trying to collect as much as possible. Don't say I didn't warn you, it eats time.
You can buy Shell Shuffle on Steam.
Some you may have missed, popular articles from the last month: