We mentioned recently that the newly announced Open 3D Engine (O3DE) from the Linux Foundation and Amazon AWS was closer to proper Linux support, and we have a fresh update on that.
The initial pull request from developer Fabio Anderegg on hooking up Linux support for the Editor has now been closed, as a bunch of work towards it has low landed upstream into the main project - which is great progress. Anderegg mentioned on Twitter yesterday (July 28) that the O3DE development branch builds and runs on Linux with a tiny patch!
With most of the work done, we're another step closer to a large open source game engine properly supporting Linux.
Questions remain though like: who is going to use O3DE? Unity and Unreal have their teeth into the market, and for developers who want something smaller there's the likes of Godot, Game Maker, Defold and more. It's going to take some really clever marketing to pull developers over to it. Free and open source isn't enough in an established base, they need to start showing it off soon.
Interestingly, it was announced this month that Kythera AI will be fully supporting O3DE. In a blog post the Kythera AI team mentioned "any game developer, at any level, will be able to start using Kythera AI for O3DE". Although it was announced early in July, the press releases about it only got sent out this week to really push it. It's not open source though, they're just giving a new Community License to users of O3DE.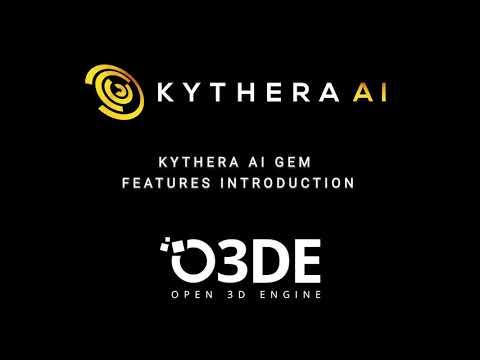 From the press release:
Matthew Jack, CEO of Kythera AI, was glad of the opportunity to open up the toolset to the community, believing that it could push the boundaries of the games industry: "It was an exciting moment when we chose to join the O3DE Foundation as founder members and to supply the AI solution for the project. We have spent a long time developing a comprehensive toolset for game designers and AI developers to work with, and the idea of so many creatives getting access to those tools, regardless of their background, is an amazing thought. We can't wait to see what incredible games come out of the community as a result of this access."
Some you may have missed, popular articles from the last month: