Haven Park is a short and casual experience for people who love to do a little exploring, while also doing a little building and repair work too. It joins a list of games like A Short Hike that combine simple themes with top-down adventuring and it's a thoroughly sweet experience.
Following in your family's footsteps, your Grandma mentions the park is in need of fixing up and they were your age when taking over and so now it seems it's down to you. So off you go as a little bird. running around making "pew pew" noises while hunting for items to rebuild everything.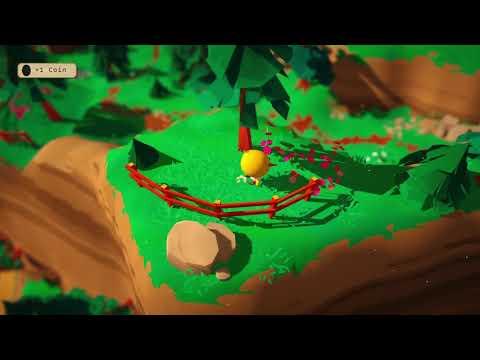 In a few ways it's actually a bigger experience compared to A Short Hike with a skill system and the building system and no doubt there will be plenty of comparisons like I've already mentioned. It's a clear inspiration but like with a lot of similar themes, Haven Park still comes off feeling quite fresh. I'll admit to finding the "pew" button highly amusing, I ended up just running around pressing it constantly - very sweet.
A lot of the game is just aimlessly wandering around (like a real walk, shocking I know), as everything you do needs resources to build or repair. As you explore though, you get experience to level up abilities that can end up making resource finding a bit easier, or give you more vision around Flint.
Features:
Explore a tiny and peaceful open world and build cozy campsites at your own pace
Plenty of quests and a heartfelt story keep you busy for 2-4 hours with many little secrets to uncover
Learn new skills that help you make the campers even happier
Meet lots of charming characters and learn their needs to make them fall in love with Haven Park
Haven Park is exactly what you expect from it and that's great. Super charming, colourful visuals and a lovely family-friendly theme make it worth a play if you love these casual experiences. It being not particularly long is good as it doesn't overstay its welcome.
Some you may have missed, popular articles from the last month: