With the latest update to the single-player arena-styled first-person shooter Cathedral 3-D has now been released officially for Linux.
"Cathedral 3-D is a fast-paced, arcade, single-player, endless arena inspired by the early 3-D shooters of the 90s. You are the Monster, a powerful and incredibly agile beast armed with fiery breath. Your lair – a cathedral floating in the sky – hides a chest containing your heart. The humans want you dead, and they are coming in endless hordes to destroy you and your chest."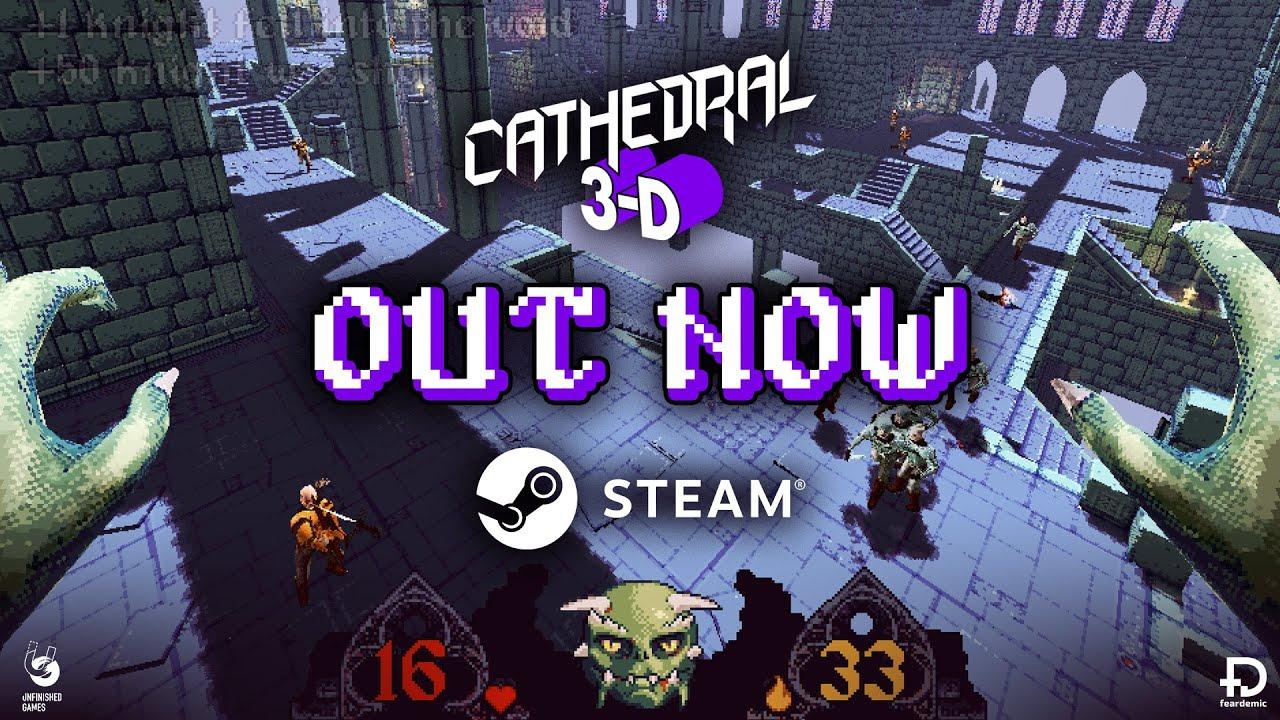 Features:
Unique gameplay focused around protecting the chest.
Super-fluid movement system with double jumps, strafing, rocket jumping and shotgun flying.
Three attack types – rapid-fire, cluster shot, firebombs.
Additional special abilities to unlock by surviving long enough.
A leaderboard that allows you to compete with other players around the world.
Custom game engine with a 90s-games-style rasterized look with unfiltered textures and jagged animations.
Handcrafted graphics and sounds.
You can buy Cathedral 3-D on Steam. It's 30% off until September 20.
Some you may have missed, popular articles from the last month: