System76 has rolled out Pop!_OS 21.10 today, the latest major upgrade to their Ubuntu-based operating system designed to be used by everyone - professionals and gamers alike. It comes with some absolutely massive improvements too and it really does look fantastic.
The big user-facing feature is the new Application Library. Instead of getting a big full-screen wall of information and icons, you now get a smaller searchable window over your currently used workspace. It can be opened in a few ways too like the top bar, a 4-finger swipe right on the trackpad, or by using Super + A on the keyboard.
With this change it gives a better workflow for multi-monitor users (hooray!) since it will go to the display that has your current mouse focus. The list is sorted alphabetically too making it more natural, you have the ability to drag and drop into folders for organisation and of course the search makes it quick and easy to find exactly what you want.
Get a look at the new Application Library in their video: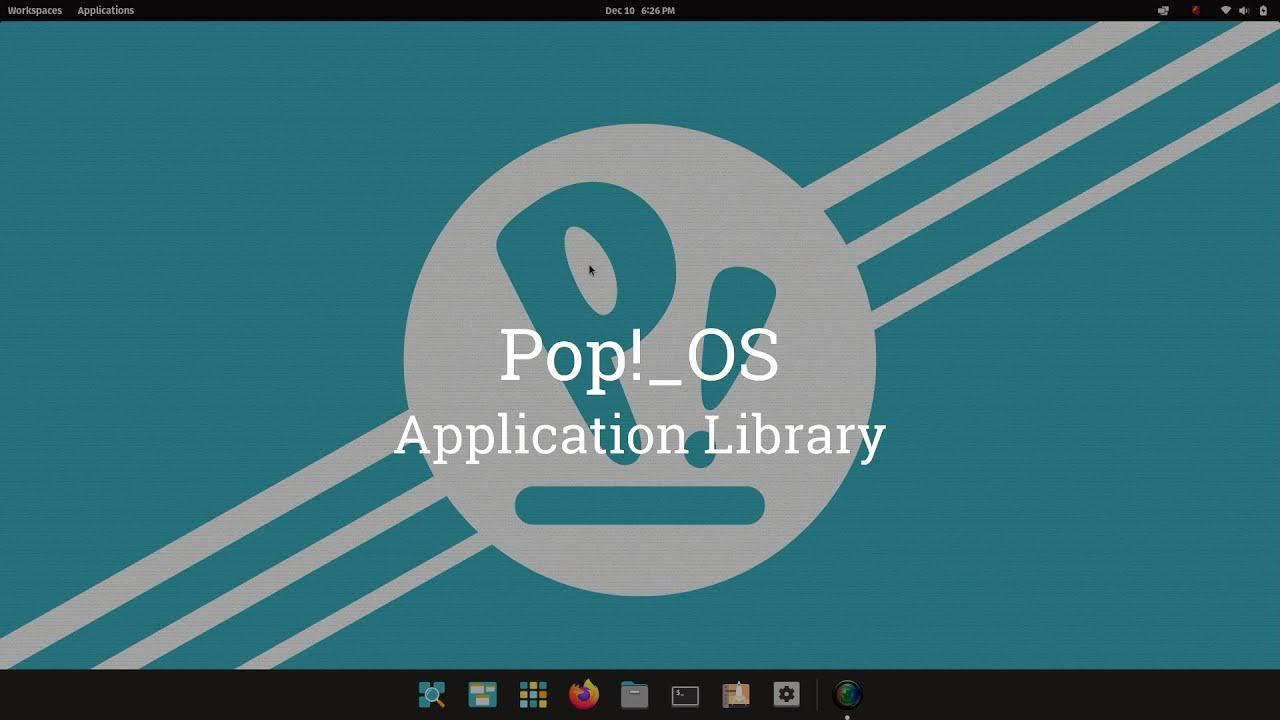 More hardware support is coming to Pop!_OS too, with a "Tech-Preview" now available for the Raspberry Pi 4. What they're calling Pop!_Pi hasn't yet had the full QA experience but they decided to release it as it's working well enough and they said in a PR statement that they will continue releasing it with future main Pop!_OS builds too.
Pop!_OS 21.10 brings with it Kernel 5.15.5 and the "latest" NVIDIA driver. Something else big happened too. They've changed how they deal with Linux Kernel updates. They will continually officially release and support the latest Kernels now, after they pass their own quality checks, the same policy they use for NVIDIA drivers.
Additionally, they've moved away from using Canonical's PPAs / Launchpad. System76 now host their own custom Pop!_OS software repositories to "maintain a stable experience for users", likely something done as a result of the recent issue with the Steam package breaking. System76 also said they have a new continuous integration infrastructure setup, to increase the speed of releasing new packages and to speed up quality assurance.
On top of all that (yes, there's more), the operating system upgrade feature was improved with these changes:
The restore partition is now updated prior to upgrading the OS. This ensures that, in the unlikely case something goes wrong during an upgrade, the Refresh OS option in the recovery partition can install to the latest release.
Improved handling of custom changes to the fstab file
We now disable user-added PPAs, as they often cause upgrade issues for users.
See more and download from the Pop website.
I think at this point, if I wasn't happy with my current Arch setup then Pop is what I would be going for.
Some you may have missed, popular articles from the last month: