Love retro shooters? How about those with a little magical flair to them and dark fantasy? The GZDoom engine powered Hands of Necromancy is coming to Steam with a teaser demo up now.
The developer explains that it's a metroidvania styled game, in the spirit of the classics like Heretic. Looks pretty great too, and also awesome to see more developer use the thoroughly versatile cross-platform GZDoom instead of reinventing the wheel again for a game engine that's well suited for the classic FPS style and mechanics. Check out the trailer below: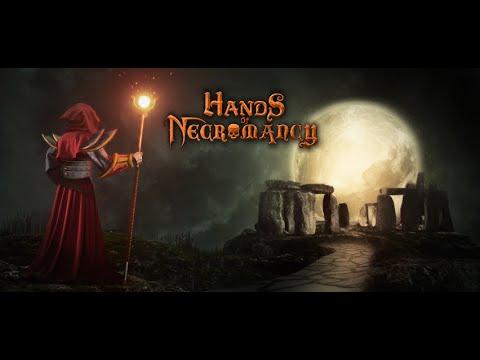 Feature Highlight:
Explore many beautiful environments - a country side, a forest, a cemetery, a castle, an ice cave, a volcano, and more - all teeming with danger to prove yourself against, as their denizens try to destroy you.
Get weapons, use magic spells, and learn transformations to fight your enemies, using their own abilities against them and bending nature to your own will.
Use the Tornado Spell to toss your enemies away with wind, or the Ring of Ice to freeze them solid, or even an Unholy Hand Grenade to blow them to smithereens!
Gain transformations as you grow in power - become the Swamp Serpent who can slither into tight spaces while breathing underwater, or the Stone Breaker Golem that smashes walls into tiny bits, the Hell Burner Demon that safely walks on lava, or even a flying Wyvern!
All of them are your key to defeating the many creatures in this metroidvania, as you explore the 21 maps in 3 giant and exciting hubs!
You can follow and wishlist / try the demo on Steam.
Some you may have missed, popular articles from the last month: