World of One [
Steam
,
Official Site
] is a cleverly designed and rather creepy puzzle platformer that you should consider taking a look at.
Disclosure
: Key provided by the developer.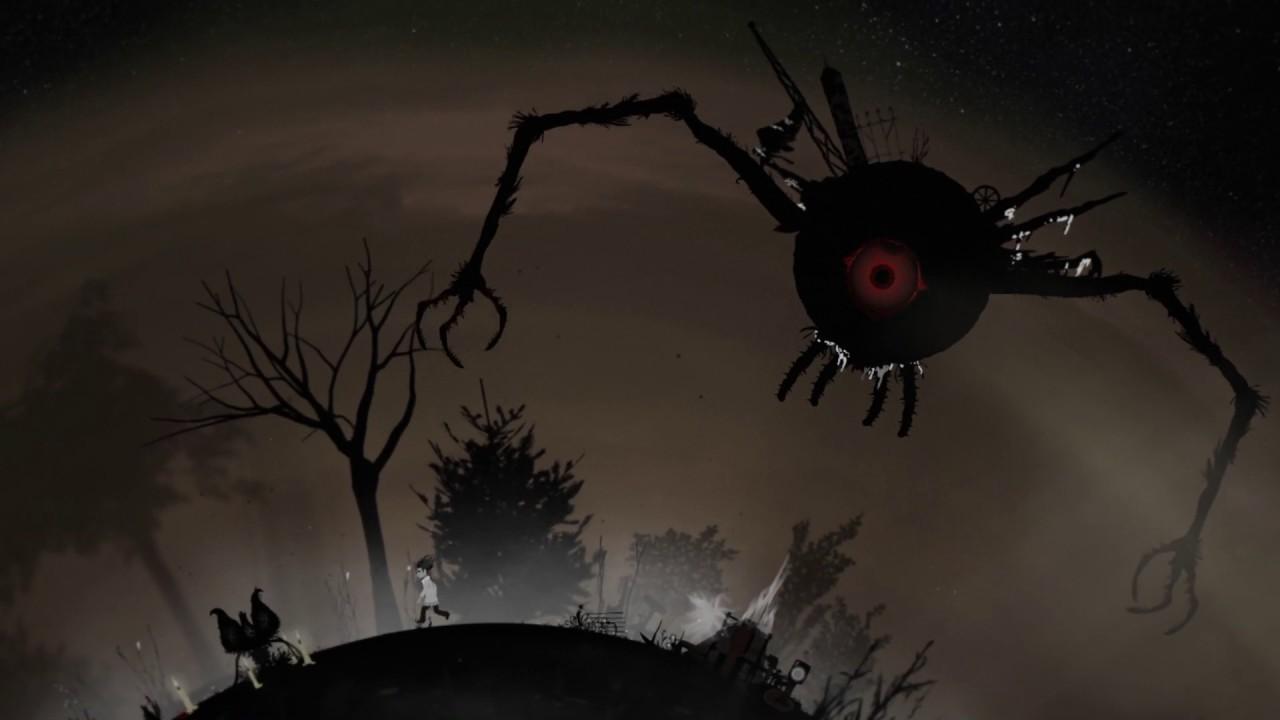 Note
: This review may contain spoilers.
It's one of the few games that really feels like the developers built it for the Steam Controller. It worked beautifully from the start, with some interesting use of the haptic rumbling as well. Sure does remind me of how damn loud the SC can be though!
If you're a fan of games like LIMBO, then you will probably feel quite at home with World of One. It's an interesting game for sure, one that will create more questions as you continue through it. Who are you? What are these small worlds you're travelling through? Who the hell is that creepy dude we're following? While it resembles LIMBO due to the style, it's very much carving its own mark on the world, so don't take it at face value of "another LIMBO-like".
Each level is an entirely self-contained small world with a different set of challenges. It's why I think it's clever, because it's a side-scrolling puzzle platformer, but it sets itself apart thanks to the unusual world-hopping setting. It also features a little combat, but more on that later. You travel across each world, solving the various puzzles and dealing with the hazards that appear, before you're whisked away to another world to face a new set of horrors.
The atmosphere is fantastic, with creepy ominous music playing in the background as you struggle through each new world, chasing that mysterious figure and overcoming all those god damn spikes. Prepare to paint every world red, because the spikes are an absolute nuisance.
The game can be damn punishing, mainly due to the slightly clunky jumping controls causing you a few annoying deaths and the checkpoints sometimes just being that little bit too far back. I think the punishment of restarting to the last checkpoint, or the start of the world if you didn't even make it to a checkpoint yet, to go through the same little puzzles constantly when you die was pretty off-putting. That's the biggest barrier to enjoyment in this game right now. I've had some rage-inducing moments with this one for sure.
The feeling of pure accomplishment and absolutely joy when I finally overcame certain spike sections was truly something to remember. Sadly that feeling of bliss went to my head as I powered along the planet to be taken out by another spike — god dammit!
Other people might find it easy, but for me getting the timing right on various sections was a real issue. It made me see red, a lot of red.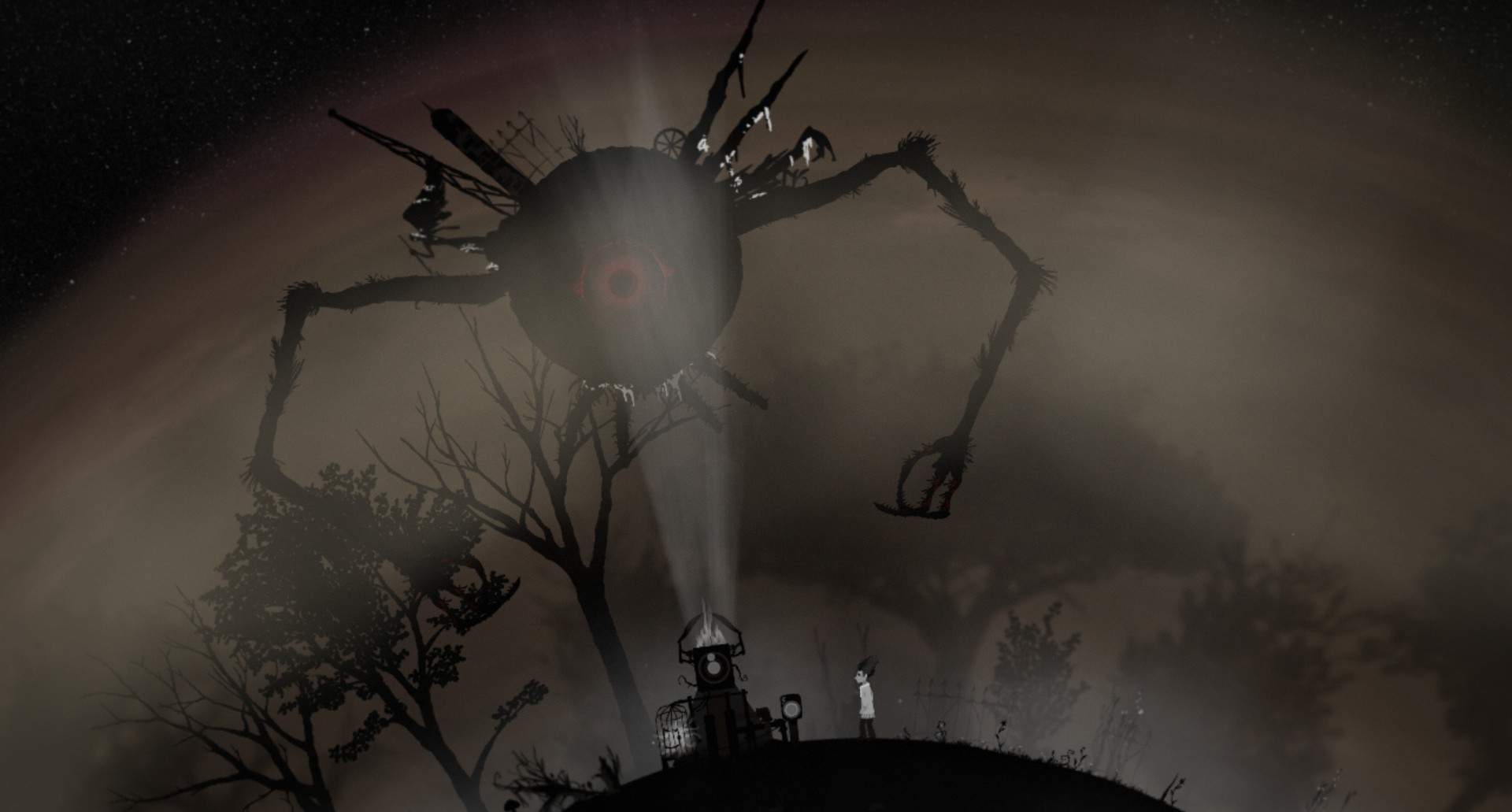 There's a lot of variety on offer in the gameplay. A mix of logic puzzles, timed based jumping manoeuvres, and messing with gravity thanks to the various moons. It even has boss fights, which are surprisingly difficult too, since they mix in the boss, along with the dangers of the environment around you too. Pretty sure I punched my desk in frustration during the first boss and that's quite out of character for me.
Some of the puzzles are a little difficult, while you usually get some form of a clue, actually working them out can require a little careful studying. I've been stuck a few times, but I mostly managed to sail through it as the puzzles aren't impossible. It's mostly about keeping a cool mind and really paying attention.
The timing on other puzzles makes some of them difficult too. Some doors require you to hit something with a shovel to open them, but the timing is very hard to get right, because your character is so slow to swing. The timing often seems a little off, making the puzzles feel harder than they should be.
Another problem is the combat, the slow clunky controls don't lend themselves well to it, so the combat sections (while few) felt really unnecessary and poorly done. The difficulty of combat is amplified by the fact that one touch leads to death, which made it a nuisance.
All my deaths became a little more amusing when I looked into the "Deaths" section of the menu, as the game laughs in my face at my 59 deaths from Spikes.
It's a (mostly) slow paced puzzle platformer, with a great art style and gameplay that will keep you guessing. The character controls feel quite clunky, but it's pretty good overall. Definitely one if you like a challenge that varies throughout the game going from simple to maddening, while keeping you wanting to know more.
Some you may have missed, popular articles from the last month: