We have no idea if Valve will ever do a proper second revision of the Steam Controller, we've seen hints before and now we have more info on what it could have been.
This new information has appeared in the form of a patent application, one originally made in 2018 but only as of last month did the application seem to go public. It seems to take some ideas from another Valve patent from 2011 which never made it into a released product.
What it shows isn't a huge departure from what we already have, the design is mostly the same but there's a few key differences. The biggest being that you can swap around the left stick for a proper D-pad with an RFID sensor to detect which is attached. You can see one of the example mock-up pictures below: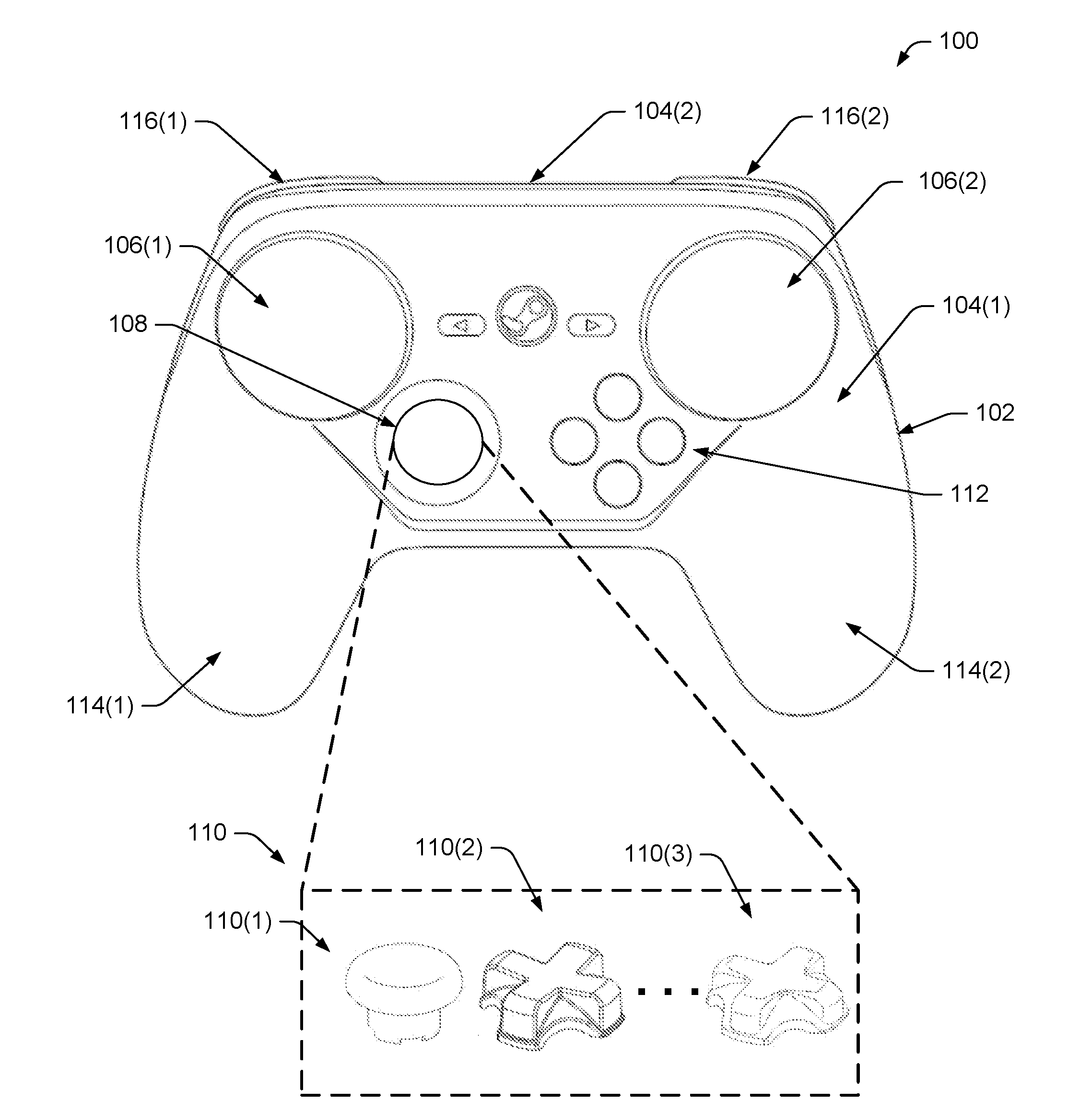 Another difference is that it showed the ability to switch between different backplates: one with four buttons in total (two each side) and another like the current Steam Controller with one each side. It would have some sort of receiver on the back, much like the D-pad, to know which is connected. Personally, I found the backplate buttons to be one of the best parts of it, super handy to save your hand some stress for intense gaming sessions to just tap what you're already holding.
On top of that, it also seems to indicate it would have some form of on-device storage. The way it's described, somewhat sounds like it would store some of the configuration information in the controller itself. That certainly would be handy for carrying it around and perhaps for places were you don't have any net to still load them up for your favourites.
Valve, make it so. The Steam Controller was a wonderful piece of hardware, allowing many people to enjoy many more games with comfort. It's a piece of tech that needs a second revision.
Some you may have missed, popular articles from the last month: