While AMD may not have a Linux driver ready for Vulkan, they are still getting me excited about it with their blog posts.
They even include some fancy pictures for the simple folk.
Before Vulkan: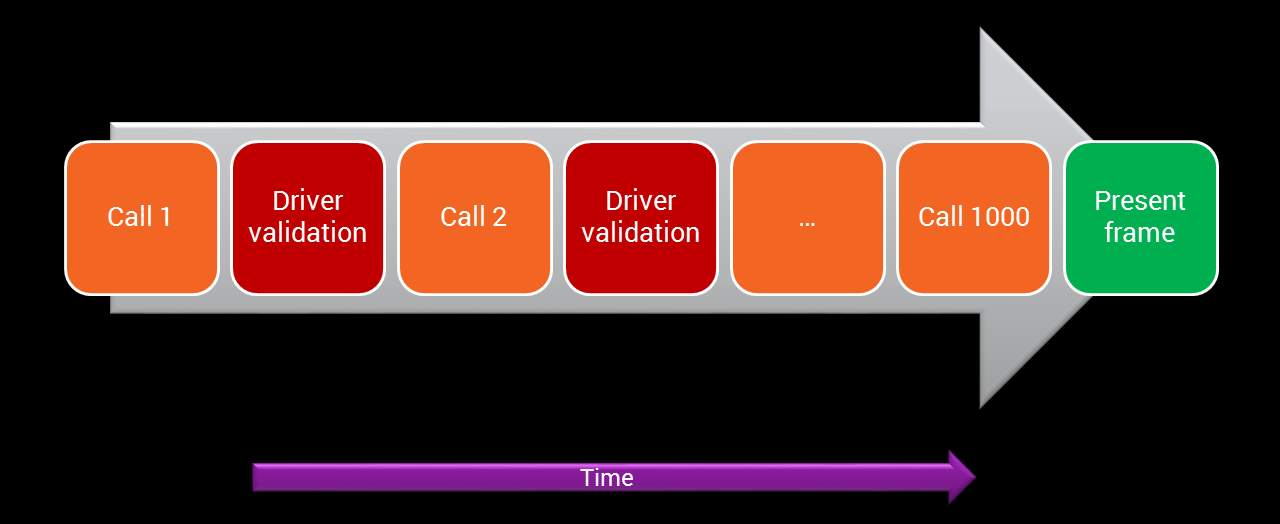 After Vulkan: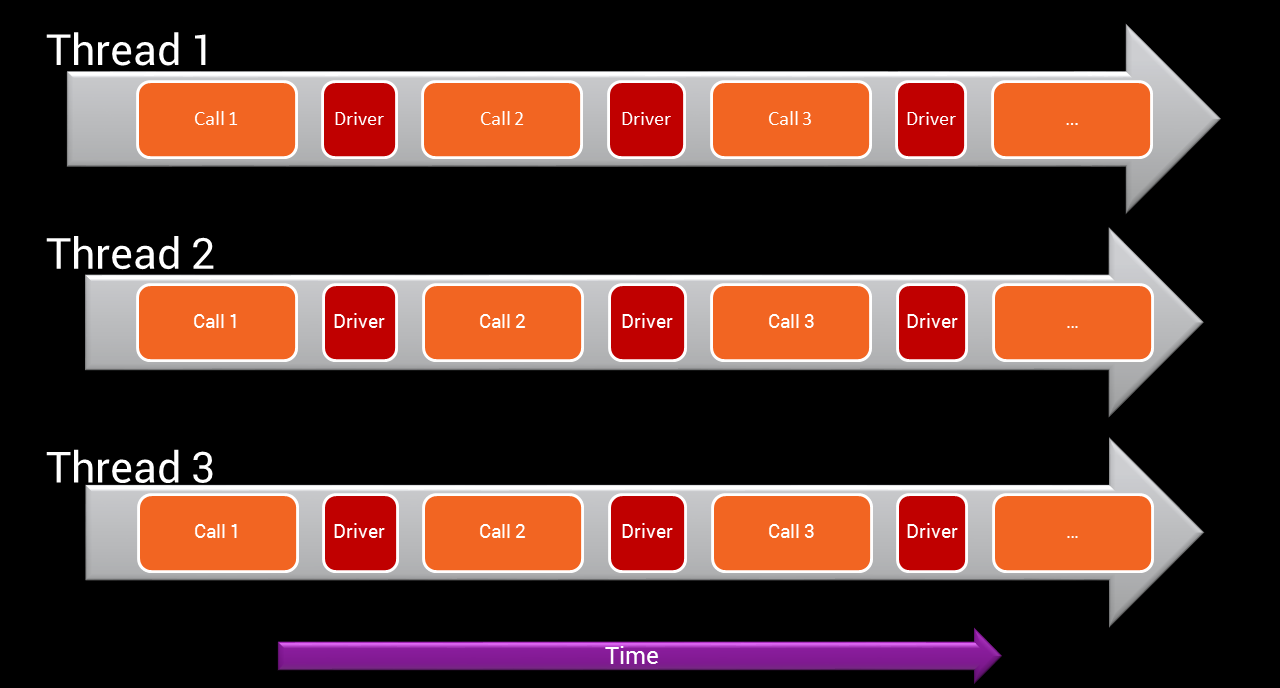 QuoteBaking is an interesting concept but could easily transform into bottlenecks if the process is limited to a specific thread. Fortunately, with Vulkan, applications are no longer limited to single-threaded rendering contexts, which often forced them to perform expensive inter-thread synchronization. With the new API, your application can freely issue API calls from any thread it wants, as long as it follows object access synchronization requirements. In other words, as clearly stated in the Vulkan specification, the more threads the CPU can run simultaneously, the quicker the GPU can start drawing frames – as long as Vulkan applications distribute the baking process across all available CPU cores.

Multi-thread support in the API is just one side of the coin. Vulkan introduces analogous concept on the GPU side. With AMD's GCN architecture and the new API, developers gain direct access to distribution of GPU work to separate command queues. This means that you can have one queue working on physics calculations, while the other one works on rasterization. Keeping the GPU busy at all times helps avoid the pipeline bubbles I mention earlier – this is crucial for achieving the best rendering performance possible.
For CPU-bound games, Vulkan could offer a decent performance boost, but like everything it has to be done correctly and requires extra time from developers to learn the ins and outs of this brand new API. Don't expect a quick turnover for this.
See the
full blog post on it here
. It also has some more info about SPIR-V and renderpasses.
Some you may have missed, popular articles from the last month: