Update
: They have since changed the name of it on Steam to "Arma: Cold War Assault Mac/Linux" which should help avoid some confusion.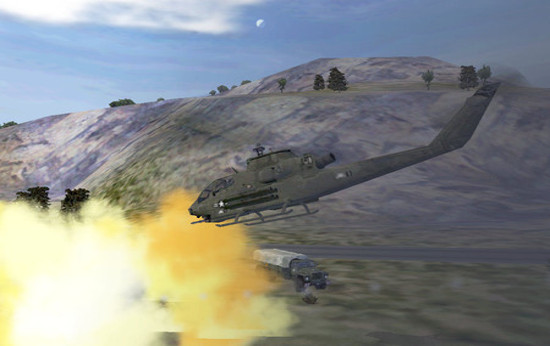 Arma: Cold War Assault [
Steam
] is now available for Linux & Mac, but it does not support Steamplay with the Windows version. So Steam now has a Windows version and then an entirely separate store entry for the Linux/Mac version.
It's the same price for the different versions, but Virtual Programming (the porters) have confirmed to me this is not a mistake. They also confirmed to me that multiplayer is cross platform between Linux, Mac and Windows so that's good to have at least.
This isn't the first game on Steam to force you to buy it on a different platform. Aspyr Media's 'Call of Duty: Black Ops - Mac Edition' was also one such game that did this.
I really hope this isn't the shape of things to come, as I really don't agree with having to buy for a different operating system on the same hardware on PC. As much as I truly want to support more Linux ports from VP (as Bioshock was a
fantastic
port, as was DiRT Showdown), I am heavily torn by this. Torn, as I likely will still buy it to support VP to continue porting as I want more Linux ports and to try a game on Linux I never tried on Windows.
Another issue, is the platform icons and how this will again cause confusion for gamers. The SteamOS icon in particular has been repeatedly confusing for people. Hopefully by now most people on Windows already have it, as it could create some support and refund headaches for people who don't properly look at the platform icons.
One thing it will stop, is grey-market keys for the Windows version being used for it. So practically all Linux gamers wanting this will be forced to pay for it properly. That redeems it a little, since I really don't like grey-market stores.
About the game
Bohemia Interactive's debut game published by Codemasters as Operation Flashpoint in 2001, became genre-defining combat military simulation and the No. 1 bestselling PC game around the world and has won many international awards, including "Game of The Year" and "Best Action Game". Over 2 million copies have been sold since its release.
Storyline
The horrors of WWIII are imminent. There are clashes over the Malden Islands from dusk to dawn and you are caught in-between. You must use all of the available resources in your arsenal to hold back the incoming darkness. Victor Troska came back to Nogovo, he thought the pain of war was left buried in his past.
But his dream lies broken now.
His worst nightmare returns when military forces lands near Nogovo.
Some you may have missed, popular articles from the last month: