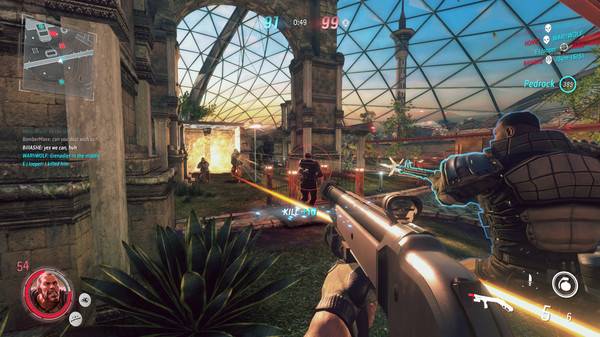 Ballistic Overkill [
Steam
], the really fun and dirt cheap online FPS is now available in more countries! On top of that, they worked on some more optimization.
I saw a few complaints from people who couldn't buy it, so they worked on that issue and now it's available to these additional contries:
QuoteRussian Federation, Armenia, Azerbaijan, Byelorussia, Georgia, Kazakhstan, Kyrgyzstan, Moldova, Tajikistan, Turkmenistan, Ukraine, Uzbekistan, Lithuania, Estonia, Latvia, Abkhazia, South Ossetia and Luxembourg.
They significantly reduced some "memory allocations" resulting in fewer frame-drops. It's impressive really, considering how damn well the game performed before the patch.
On top of that, they sorted these issues out:
- Improved Free-for-All spawns to prevent players from respawn at the same point.
- Free-for-All now rewards players with Kill Assists.
- Sound effects revised to consistently respect volumes set in options screen.
- You can now disable the weapon swap with mouse wheel in the options menu.
- Added specific message when players can't enter a match because of a VAC ban.
- Improved Quick-Match algorithm.
- Sunnsquare Mall collision reworked to prevent players from getting stuck on the ceiling in some locations.
- Crouching repeatedly will not prevent players from take hazard damages anymore, e.g: Gas chambers in Blackfield.
- Fixed weapon skins not showing in third person with dual wields.
I recommend buying it, as I think it's a fantastic bit of online fun. We play weekly matches in the community too and we never have trouble getting a game going.
Some you may have missed, popular articles from the last month: