In Hyper Knights: Battles [Steam, Official Site] you make your own battles and your own units and then send them into battle and watch the carnage.
Developed by Endless Loop Studios, the same people who made Hyper Knights, Blueprint Tycoon, Game Corp DX and more. Good to see them continue to support Linux with the indie games.
Disclosure: Key provided by the developer through our Steam Curator.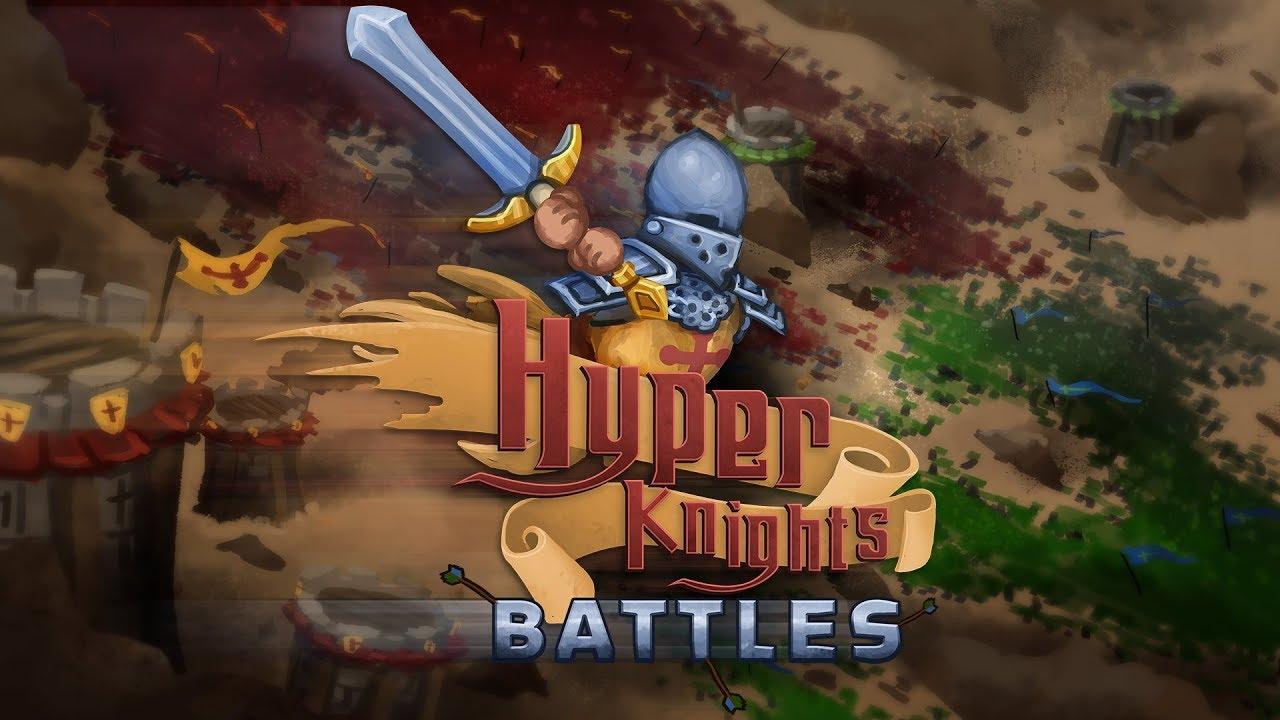 Since I love strategy games and the whole idea of building a custom army, to send against another custom army and watch hell unfold is an enticing one.
The entire experience is a sandbox, meaning there's no campaign and no missions. It's literally picking a map, change the look of it and spawn whatever units you want on each side. Sadly, what you can actually do with them in the battle editor is a little limited. You can pick a group of units to hold position, or to walk towards a single way-point. That's pretty much it. While actually in a battle, you can select units from each side and tell them to move, like a traditional strategy game, but it would have been interesting to have a few more tactical options. There's so many possibilities screaming at me while I play it, that I'm so amazingly surprised at just how very basic it is.
The AI is also a little on the poor side, during battles they will often bunch up into one big line and end up getting stuck on each other. You can't keep them in any kind of formation, so it ends up as a massive crappy mess of units squished together. Part of the problem is that they can just sit directly on top of another unit, I've seen a group of 50 units walk in a long straight line, to end up as one single blip on the map as they all stack on top of each other. It feels very unpolished when you're constantly seeing things like that.
The more interesting part should be the fact that you can create your own units and edit all their statistics, however there's no tutorial or in-game help of any kind. The interface for it is also poorly laid-out resulting in an experience that wasn't very fun to create units.
While I love the idea, Hyper Knights: Battles is extremely limited as it is right now. I see a lot of promise in it, so I do hope the developer continues to add more features to make it a more in-depth battle sim. It feels like it may have been rushed a bit, which is a shame. I imagine a younger audience would probably quite like it, just picking a bunch of units and telling them to go fight.
The Linux version also seems to have an odd issue with the mouse. At one point the mouse cursor seemed to be completely off point requiring me to set it into windowed mode and back to fullscreen, suddenly the mouse position was captured properly again. That did only happen once, but still annoying.
Some you may have missed, popular articles from the last month: