Dust: An Elysian Tail released for Linux a few years ago and now
GOG finally have the Linux
version available too.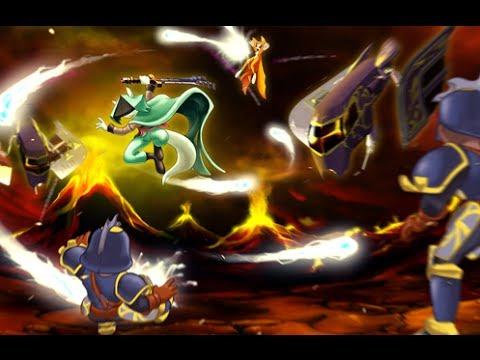 You could already get the DRM free version from Humble Store, but I know a lot of you love GOG and like to keep your game library in one place as much as possible.
The version from
GOG
thankfully includes a 64bit too, so no hunting down 32bit libs to install.
I still find it a little odd loading up a game and seeing a "Microsoft Studios" splash screen on Linux, a little amusing, but it's nice to know that Microsoft don't get in the way of ports for games they originally published. I tested out the GOG build and encountered no issues, truthfully I've never actually played Dust: An Elysian Tail before GOG themselves sent me a copy and wow, what a beautiful game!
The character design is amazing, I think
Fidget
might be the cutest character I've ever seen in a video game paired up with the great voice acting. The music is beautiful and I think I might be a little hooked. If you've also not checked it out before, be sure you do, like right now.
About the game
QuoteImmerse yourself in a gorgeous hand-painted world on a search for your true identity. As the mysterious warrior, Dust, your action-packed journey will take you from peaceful glades to snowy mountaintops and beyond. At your disposal is the mythical Blade of Ahrah, capable of turning its wielder into an unstoppable force of nature, and the blade's diminutive guardian, Fidget. Battle dozens of enemies at once with an easy-to-learn, difficult-to-master combat system, take on a variety of quests from friendly villagers, discover ancient secrets and powerful upgrades hidden throughout the massive, open world, and uncover the story of an ancient civilization on the brink of extinction as you fight to uncover your own past.
Some you may have missed, popular articles from the last month: