You will be forgiven for not knowing about BlazeRush, since it's an oldie released back in 2014. Taking another look at it recently with the help of my trusty side-kick I've found it to be an exceptionally fun co-op experience on Linux.
It's an action-racing game filled with ridiculous power-ups like boosters, rockets, chainguns and so on which makes it so ridiculous. It's basically Micro Machines covered in awesome sauce. For those who don't have people to play with locally, it also has online play and some pretty menacing bots that will waste no time in completely annihilating you off the track.
Here's a few cuts of our racing. The end is especially fun where the green car (my Son) was hit with a rocket that literally sent him flying past the finish line: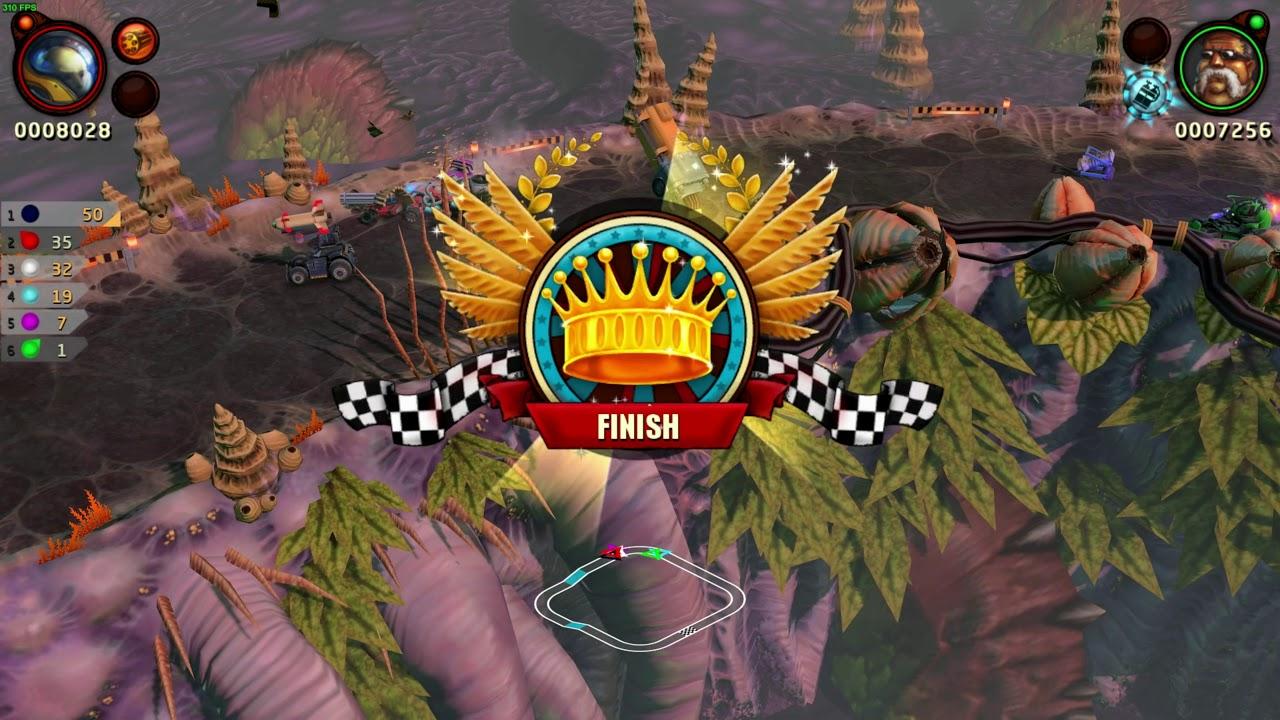 It's a game that's frantic, full of laughs and never has a dull moment.
If you like racing games with a bit of extra spice, this is absolutely one you need to check. I can't honestly find a single fault with it. The Linux version performs brilliantly and gamepad support is great. Tested with both the Steam Controller and Logitech F310 it didn't give us a single issue.
I did test it out for a bit back in 2015, but these games really are much more fun when played with others.
You can grab it from Humble Store and Steam.
Some you may have missed, popular articles from the last month: