Another game to leave Early Access is 'Cloudbase Prime' [
Steam
,
Official Site
], a quirky FPS set on a gas giant mining station.
Check out the launch trailer: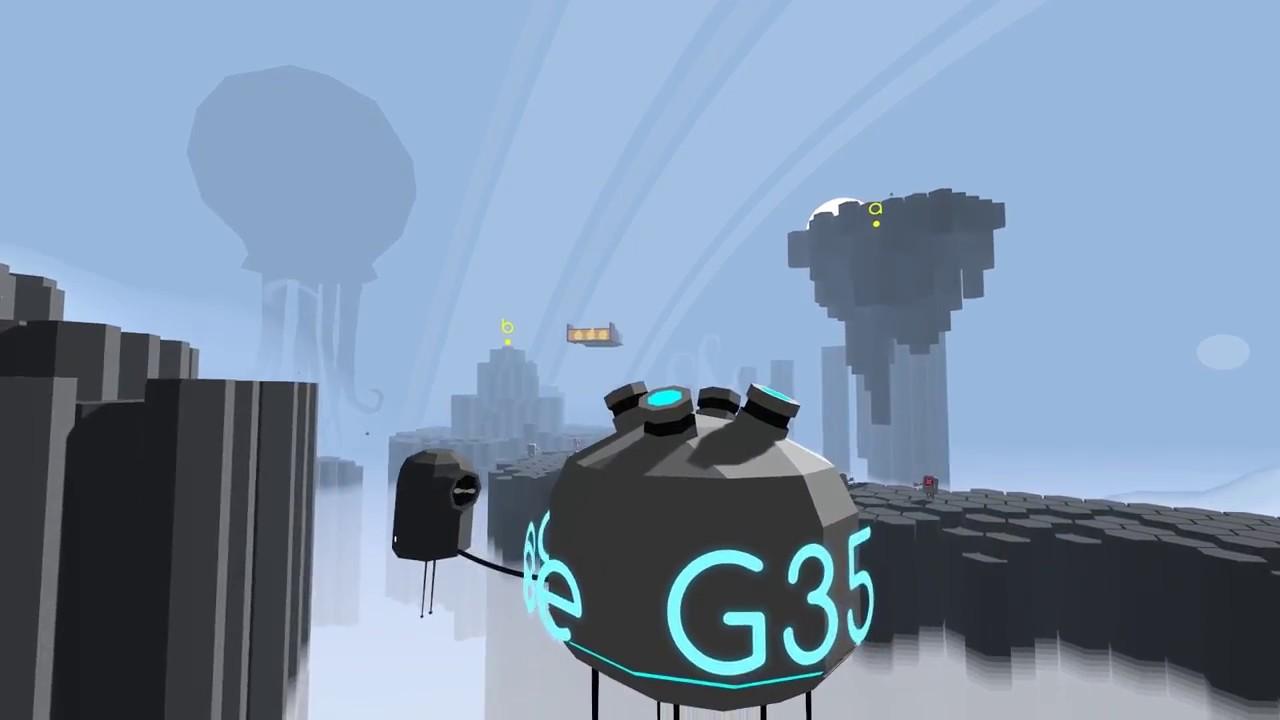 Disclosure
: Key probably provided by the developer, it was a while ago so I honestly cannot remember!
I checked it out briefly back in October of last year, since then the game has had plenty of updates to improve every aspect of it. I'm actually surprised at the lack of attention this game is getting, as it's one of the more unique games to come out lately.
I have to say, the dialogue here is downright hilarious. The
stupid
robotic voices would usually be a black mark, but when paired up with what they say it comes across as truly funny. I used a Steam Controller, so the intro was a little different to what you would get with a keyboard and mouse. The way the robotic voice was all "uh is that an old gamepad?", very amusing.
What makes Cloudbase Prime unique is that you manipulate the world as you travel. You can move each individual block up or down; if moved up whilst you're on one, then you get catapulted up into the air. This is needed to travel through each level. It's also useful for blocking enemies if you're getting a bit swarmed. It turns into a mixture between a 3D platformer and a first-person shooter and it really does work quite well.
Fighting against the massive robots is really fun! Shooting out their legs and watching them fall off the platforms is extremely satisfying. Did they not fall off the platform? That's okay, you can shoot their bodies to make them roll off. Is that taking too long? Raise one of the platforms to launch the robot out of your way! There's loads of mechanics like that to love about this game.
When you get further into the game, you gain access to more powers and the need for fuel. The tutorial prompt that comes up has a button with "I have been educated" to get rid of it—hah!
It's not a mindless shooter either, there is a story to it and you need to find out what's causing the robots to mutate and act all evil.
During a boss fight, I was so terrible it offered to supercharge me. That was nice to see, a little helping hand for those frustrating times when you just want to beat it. Quite amusing that the first boss was quite like the GLaDOS boss battle in Portal.
If this isn't enough to sell you on it: you get fired out of a cannon to finish each level. I know, awesome, right?
Beepity boop, go buy it. I think it's really cool! The whole game is just very clever and the funny dialogue nails it for me.
Some you may have missed, popular articles from the last month: