The cute but challenging co-op gravity platformer
ibb & obb
is out of beta and is one worth a look if you have a friend to play with.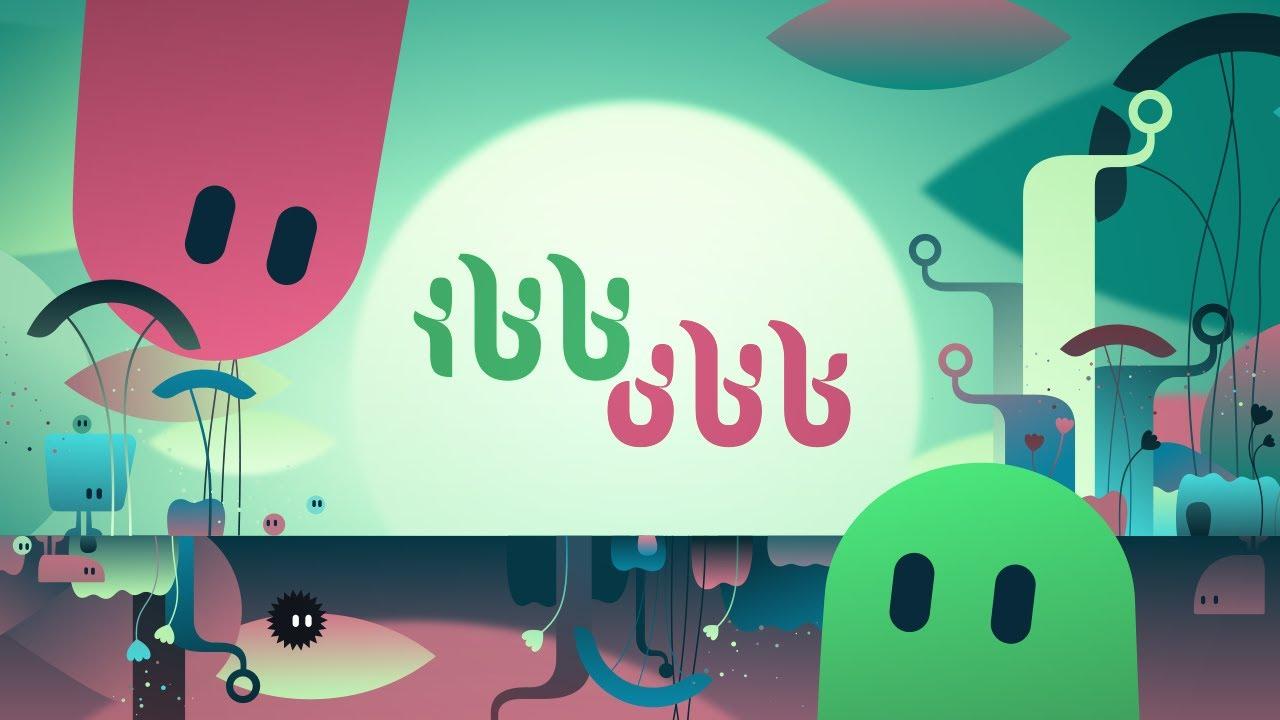 We wrote about the game when developer
Sparweed
was
looking for beta testers
in September. I took part in the beta, along with a Steam friend, and was able to play it then. The game was very prone to crash for no apparent reason at the time though, and it also had several other issues, including problems with input and the Steam overlay. Thankfully, the game is in a much better state now, and after playing for about half an hour yesterday, neither I nor my friend encountered any of the issues we experienced before.
The game takes place on colorful levels, where gravity goes down above ground, and up below. Players can pass through portals in the ground to get to the other side, and often one player has to take one route to get rid of obstacles for the other, and vice versa. One player can stand on top of the other, and this can be used to give a player a lift up to a ledge where they wouldn't be able to get by themselves. There are several puzzles where you have to gain velocity by jumping down through a portal from one side, gain height on the other side, and then fall back through to the side you came from. This can be a bit tricky, but feels very neat once you're able to pull it off just right.
Some portals can only be passed through by one of the players, and you often have to think a bit about how to proceed. There is an element of puzzling and planning to solving many of the challenges, and this can be extra challenging with remote co-op play when you can't communicate directly with your partner. If you don't use Mumble or similar, this potential problem has been solved rather elegantly by letting you draw on screen with a mouse or the gamepad. In my experience though, you often get ideas on how to solve challenges by watching what your partner does, even when they haven't fully figured out what to do themselves yet. There is no single player mode in ibb & obb, but if you're an ambidextrous prodigy, you might be able to play the game by yourself.
About the game
(from Steam)
ibb & obb is a two player cooperative game set in a puzzle filled world where gravity goes both up and down. You can only succeed by working closely together.
Find a friend for some true local co-op couch fun or match up online.
Fall up and jump down through 15 levels filled with double gravity puzzles and discover 8 hidden worlds that will test your new non-Newtonian skills to the maximum.
All levels have their own unique music, composed by Kettel, known for his warm melodic electronica.
Key Features
Local and online co-op
Warm electronic soundtrack by Kettel
Steam achievements, leaderboards, multiplayer, cloud saving and trading cards
Secret levels that will test your skills to the max
The game is available from
Steam
, where it's 30% off for the rest of the week. You can also buy the game as a double pack and give one copy to a friend, a soundtrack edition or both. The price difference between a single copy and a double pack is minor.