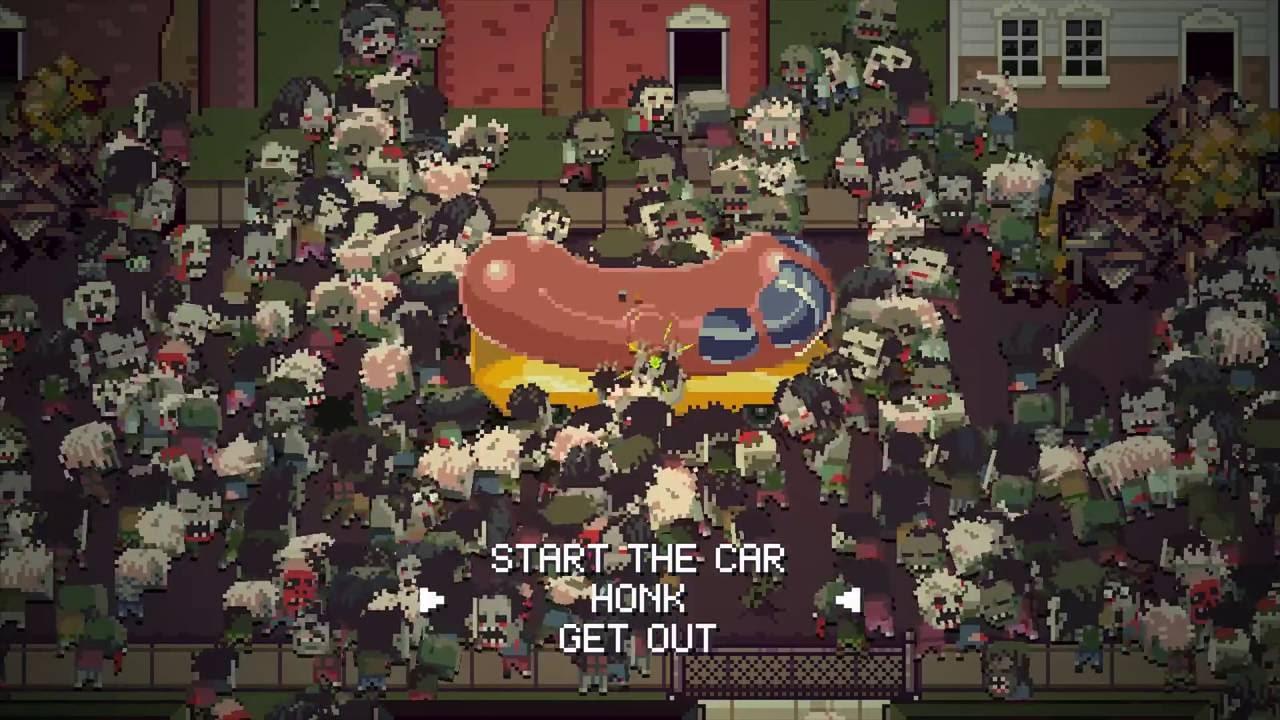 Death Road to Canada
is a brand new Linux game that released on Steam recently and a GOL user was kind enough to send me a copy to take a look. It's a randomly generated road trip with Zombies with lots of encounters and annoying people to find.
I've been having more fun with this than I probably should have. Exploring random abandoned "Y'all marts", dismembering zombies and watching their brains and other organs fly out is grim and hilarious. What's even more grim is walking over those organs then squishes them!
It has a fair amount of RNG, which can make certain parts quite unfair. It can be brutal at times, much like FTL (which I have still never beaten!). If you go into it knowing this, you will at least be prepared. They are already working on a patch to make the car breakdowns less based on RNG, which sounds more fair and enjoyable.
One bit I feel needs tweaking, is the status screen after an event. I told a character to try to open a food truck, he failed, then when it was telling me what I lost and so on it went by far too quickly, I couldn't even read what the character had to say about it. It's generally an issue after all events, every other screen waits for a key press but this does not.
I found a dog, gave it some food and now he's my pooch. Right after that we noticed a horde of Zombies approaching and we had no choice but to fight it out. We were under siege! It was only a quick siege and pretty easy to survive, but we lost a bit of health.
Right after the siege my car broke down, so we had to walk. Someone fell in a puddle and lost a bunch of supplies, but we did find another car—hooray. Sadly some massive fissure was opening up in the road, I chose to floor it and try to jump but the car ended up on its roof and in flames—walking again it is then! Right after that a feral cat attacked one of my people and it's not going well at all.
It certainly makes for some amusing stories of how your game went down.
It even has local co-op, what more do you need?
I really like this game, go
check it out on Steam
.
Some you may have missed, popular articles from the last month: