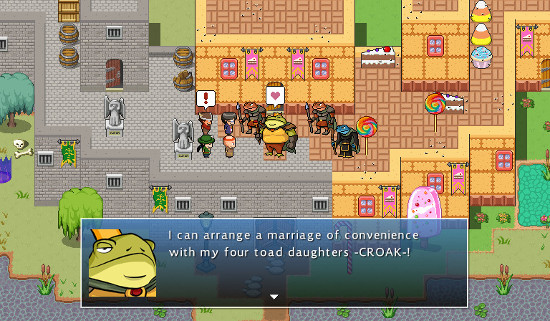 Doom & Destiny Advanced looks like a really nice 2D RPG, it's currently in Early Access and the Linux & Mac versions have recently been added.
I haven't had a chance to try it yet myself, but I have requested a key to give you some thoughts on it.
I love 2D role playing games like this, as they remind me of Nintendo DS titles I played a lot a few years ago.
About the game
(From Steam)
Doom and Destiny Advanced is a hilarious IRPG (italian role-playing game... 'cause we are from Italy) where you control the destiny of four nerds through an epic journey in an unpredictable fantasy world.
Do&De Adv is the sequel, prequel and reboot of Doom & Destiny. It features a huge world map, awesome action-packed turn base combat, crazy party customization, talkative npcs, cross-platform multiplayer, secrets, gags, nerdy jokes and an ever-expanding storyline!
Find
Doom & Destiny Advanced on Steam
.