Techland have once again updated their fantastic open-world Zombie action game Dying Light, this time with a few new bits for everyone to play with.
Like the last content update which added in the Silver Hazmat Zombie, Dying Light 1.2 gives us another new enemy with the Gasmask Demolisher. A powerful variant of probably the biggest enemy in the game so if you come across it be sure you're fully stocked up on medkits. They're not a common infected type, so they may take a bit of finding. If you head to Old Town, they can be found in more closed-off arena-like areas. They're—uh, quite a force of nature (click shots to enlarge):
They're like a massive version of the Hazmat Zombie, a more mutated form. I died shortly after taking those shots…
Not close enough for you? Here's another I came across and damn, they're quite scary up close.
More weapons made it into the main game now too. Previously both the Rusty Spine shotgun and Candy Cutter sickle needed you to redeem them from Techland's own Gemly store but that's no longer the case. To help with the weapon spam, in your inventory your weapons are now also split with a DLC section and a 10-in-12 (a bunch of previous free content updates) section. It just makes it a little neater and easier to find some specific items. Your outfits and buggy skins also got more sorting categories.
Also added in this release are national outfits you can change into for Mexico, India, Ukraine, Hungary, Finland and the Czech Republic.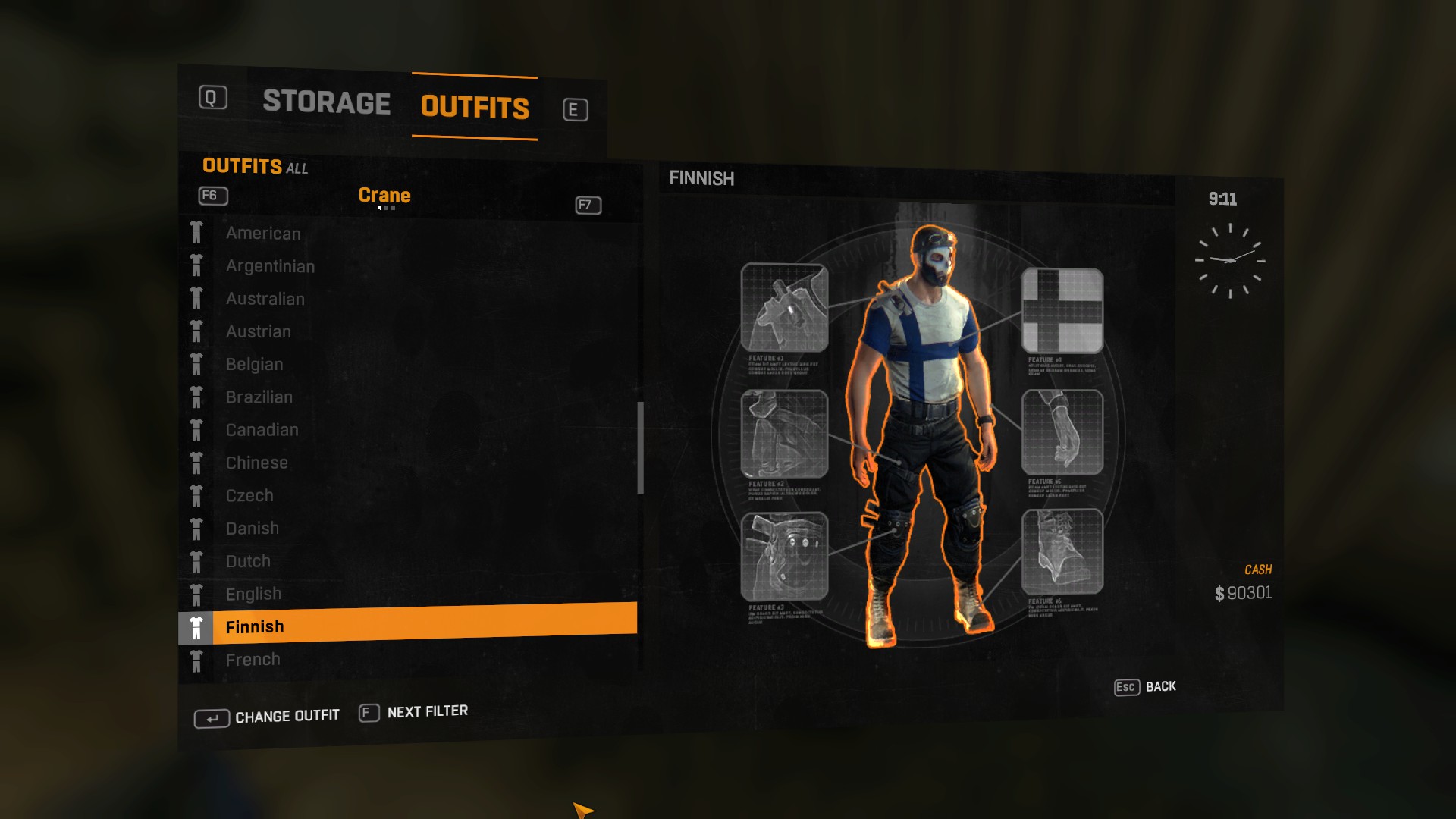 Curiously, Techland also said they added in a "new type of live event" but they haven't said what. I imagine we will find out the what soon, given that Halloween is coming up so they must have something fun planned for Dying Light. Previous events have been great, especially Hyper Mode where you're as powerful as Superman it's pretty hilarious.
For skin collectors they also put out a new Godfather Bundle DLC which includes a themed outfit, a buggy skin and a couple of weapons too.
I noticed reports in previous comments about the "Drop Attack" causing issues, so to be sure I updated the Linux version today to test that myself and it seems to work perfectly. At least with the latest NVIDIA drivers, it doesn't seem to be an issue.
Want to get Dying Light or The Following expansion? I've recommended it before and I still thoroughly do, it's my absolute favourite open-world Zombie smasher. Amazing to see continued feature updates like this so long after release. Find it on Humble Store and Steam.
Some you may have missed, popular articles from the last month: