Empires of the Undergrowth, the ant colony management game has finally had a big update with the promise Freeplay mode.
This new mode allows you to customize it to have the experience you want, including the biggest map in the game which is a 120 by 120 surface tile grid. Landmarks are also in, which are various interesting points spread across the surface, which can give you various resources, have different enemies and so on. There's the Aphid Farm, Poppy Plant, Funnel Web Nest, Dead Fish and an Infestation.
Expect to see lots of interesting things on the surface, including creatures that will fight each other. Different creatures have different likes and dislikes of course, so this game is no different, it's not an all or nothing fight. You can also enable a day and night cycle, having different creatures appear at different times.
Check out the update trailer: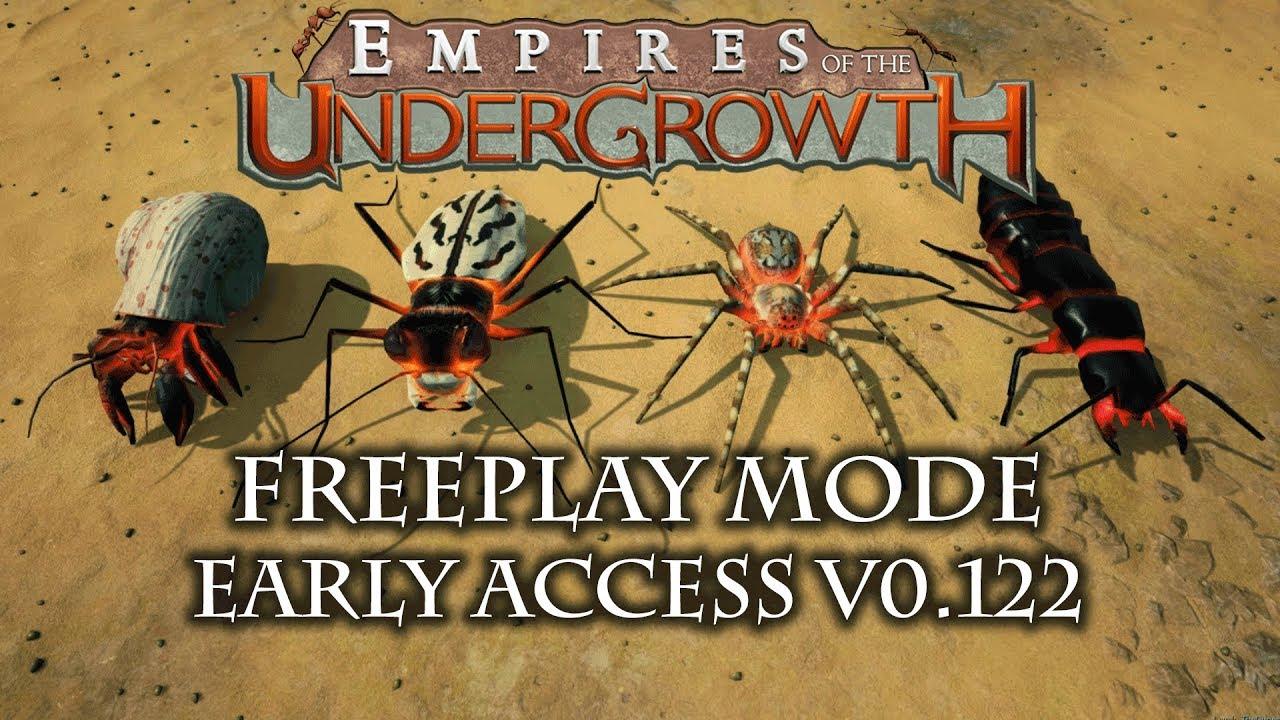 Not stopping there, food will also spoil if left for too long, there's massive "Uber creatures" to be careful of, a setting to enable waves of enemy attacks, many difficulty settings, species selection, fog of war and so on. A pretty colossal update really, worth waiting for. Thankfully, you can save it at any point like to return to like any good game does.
To access this new game mode, click on the science station on the worktop in the menu to bring up the other game modes UI.
I've played around with this new mode for a few hours and I'm really impressed. I enjoyed what the game had already, but this freeplay mode is really fun. I really can't wait to see them expand it even further. It still makes me shudder when playing it, as it slightly grosses me out seeing all these bugs up close, but it's worth going through for the interesting gameplay, it's a game well worth taking a look at.