Feral Fury [
Steam
] is a twin-stick shooter with an overall dark feel to it. I've played it for a while and I've grown to really enjoy it, even if it's a little punishing. It's made by Skandivania Games, two Swedes currently living in Norway. For a two-person team, it's got an amazingly polished feel to it.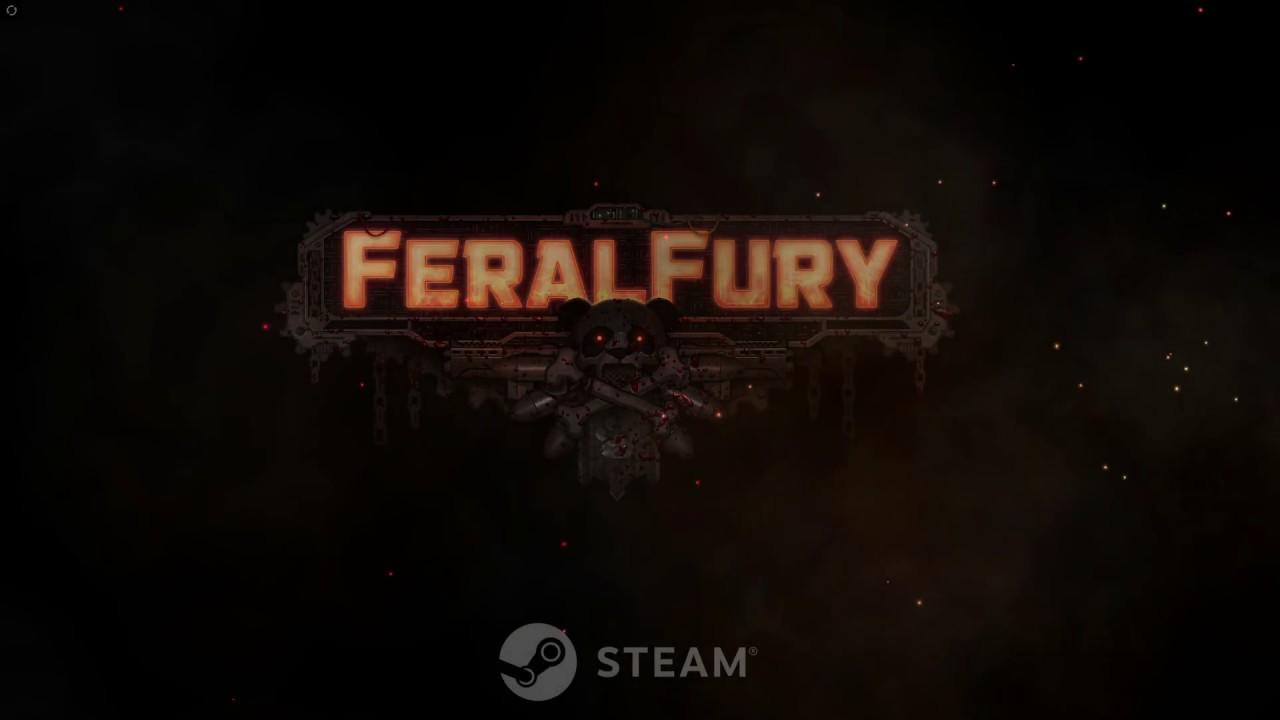 I've had zero issues with the Linux version. It runs beautifully and feels great with the Steam Controller hooked up with
SC Controller
. I couldn't imagine playing it with anything else!
It's all based on proceeding through various floors, as you search room by room for a key to access the teleportation device to reach the next floor. It's a game that has been done before, many times, but Feral Fury has the presentation perfected.
It's gory, really gory. A lot of rooms you explore will end up painted in the blood of your enemies and it does look fantastic. I love the simplistic lighting system it uses. Rather than being entirely in the dark, areas not currently in your vision will simply be a little dim.
It offers permanent character progression, so each time you die you're able to unlock some little extras for your next run. This is good, as it gives the game some extra goodies to keep you replaying it over and over.
There's one thing to keep in mind: the game features permanent death. It's a game of survival, of trying to anticipate what you might find in each room and being ready to go guns blazing at a seconds notice. You might find nothing, you might find some simple bugs, or you could be ambushed by some more powerful gun-wielding enemy marines. It's punishing too, since my first encounter with a boss lasted less than two seconds as a massive laser ripped me apart.
The combat is especially polished, which is again surprised considering the small team. Each room is usually small, so you have to be careful with enemy fire, traps, grenades being thrown and more.
There's three difficulty modes, Easy & Normal are both available right away, but to play on Hard you need to have finished it on Normal first. The difference between Easy & Normal is quite a gap, so be sure to try out Easy first.
Features
15 Procedurally-generated stages split into 5 chapters
Tons of items (+150) including helmets, weapons, drones, power ups, scrolls and more
Collect orbs to unlock permanent upgrades
Find secret stages and hidden keys to unlock special shops and merchants
Unlockable characters
Endless Daily Run - Take the fight to the leaderboards once a day in a locked seed with 3 random items and 1 random curse (e.g. slippery floor, bouncing enemy bullets).
It has me hooked with its good visuals, great sound design and polished claustrophobic feeling combat. It's currently on sale with 20% off, but even the full price of £4.99 is damned good value for such addictive gameplay.