The Magic Circle is a free-form puzzle game that pokes fun at the game industry, and was released for Linux earlier this week. The game left Early Access last week after two months of patching and polishing, but because of an issue with gamepads on Linux, the Linux build was held back. Thanks to GOL editor Cheeseness, the developer quickly got in contact with a Unity developer, and was able to identify and resolve the issue.

The game's official website has been made to look like a mock crowdfunding campaign, and the concept of the game is that this is a game held up in development hell, where most features are either missing or incomplete. This is underscored by making the environments look like concept art, with story board elements put directly into the game, and by giving the fictional designers of the game a presence in the game in form of huge hovering eyes that constantly bicker over design decisions.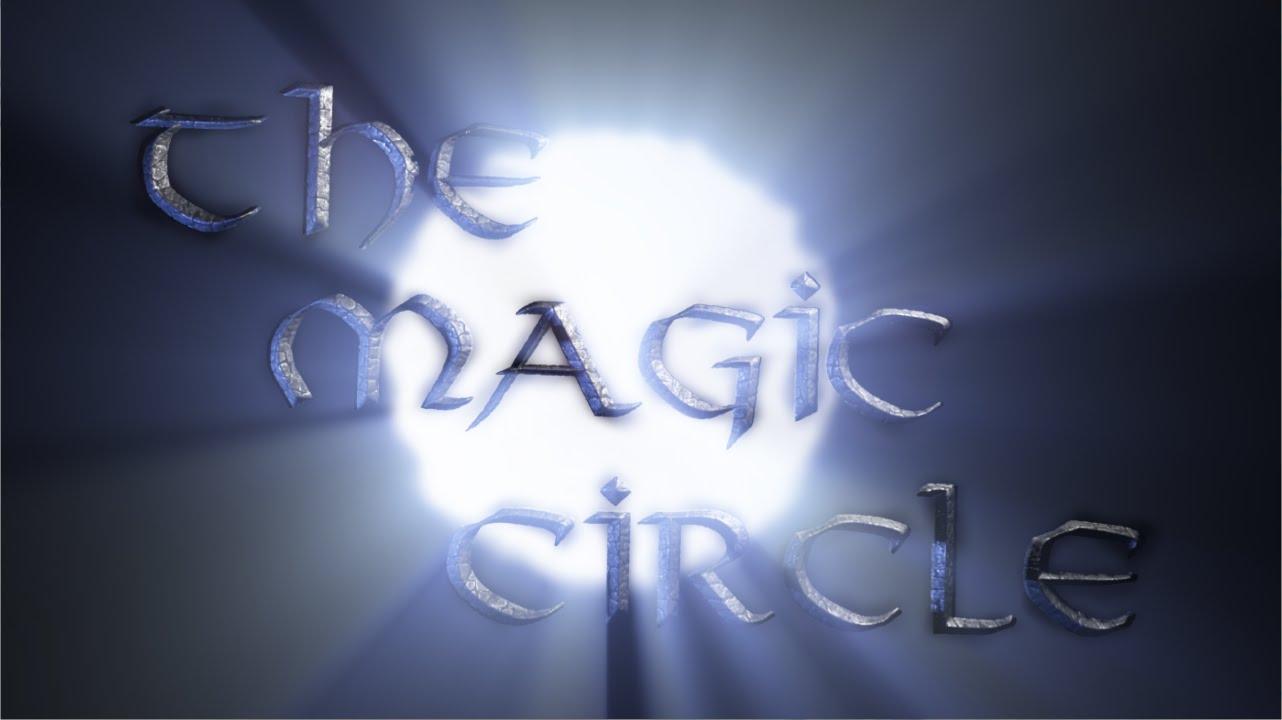 As the protagonist, you initially set out on what is probably meant to be some grand quest. Because of the sorry state of the game, however, your adventure is soon cut short, and you're booted from the actual (fictional) game. This is where the real game begins, when you suddenly get to enter a developer's mode of the game, full of ideas and concepts abandoned by the designers. In this mode, you get access to a life resource that both lets you revive ghosts of abandoned designs, and lets you make traps that can be used to capture and edit other in-game life forms.

I have only played through the demo, and in it I encountered a howler that was set on eliminating me. I also found a mushroom, though it didn't pose any apparent threat and I didn't find any use for it. The howler had to be trapped, and on trapping it, I was able to both edit certain key features to make it less lethal and to change its allegiance; a feature that reminded me a bit of last year's programming RPG Hack 'n' Slash. You can also choose to remove features from a creature, and doing so adds them to your inventory for later use. This seems like an interesting feature, but is one that didn't come to further use in the demo.

There is also an element of exploration to this game, as you have some freedom in where to go, and the world has been designed with this in mind. Some paths are nicely hidden away, and some structures have been crafted to be traversed by some minor platforming challenges. On finding such a path that turned out to be designed as a shortcut, the mysterious "Old Pro", who guides you through the game even commented on this. A nice touch that makes it seem like a lot of attention to detail has gone into this game.

The demo runs without any noticeable issues on my computer (except those intentional). What I played left me wanting more, and I intend to give the full game a spin once game developers quit conspiring to put out so many games I'm interested in at once. If you're a fan of both light first-person puzzlers, exploration and game development satire, you should probably take a look at this game. And if you don't mind Steam, there's really no reason to, since there's a demo available for The Magic Circle on Steam.

About the game (from Steam)

You are the protagonist of an unfinished 1st person fantasy game, trapped in development hell. The designers (played by James Urbaniak, Ashly Burch, and Karen Dyer) are god-like, but so indecisive that they've given you no powers whatsoever. With the help of a mysterious disembodied voice (Stephen Russell) you must seize the tools of game development from these unworthy 'gods', uncovering more of the darkly comic story as you go. Rather than traditional puzzles with a single solution, the incomplete state of each environment is a question that you answer in your own way. Trap the designers' creations, steal their behaviors, and re-mix them to explore and master this world-in-progress. Can you out-think the game gods? Can you ship The Magic Circle from inside it?

Warning: Some strong language.

Get The Magic Circle on Steam.

The developers were also kind enough to pass Liam a key, so he should have his thoughts up on it soon too.
Some you may have missed, popular articles from the last month: