Ready to face the Dealer once again? Hand of Fate 2, the excellent mix of card-based board game exploration with action-RPG combat has a new DLC out with The Servant and the Beast.
The new DLC includes a new campaign challenge, a new companion, a new companion quest chain, new utility encounters and new pieces of equipment to unlock so it's well worth picking up. Note: Key provided by Stride PR as well as GOG. Version tested: Steam.
"The Servant and the Beast is an exciting new chapter to Hand of Fate 2's growing story," said Morgan Jaffit, Director, Defiant Development. "When players return to meet Veles and go on an all-new adventure, they will find our most ambitious and expansive DLC to date."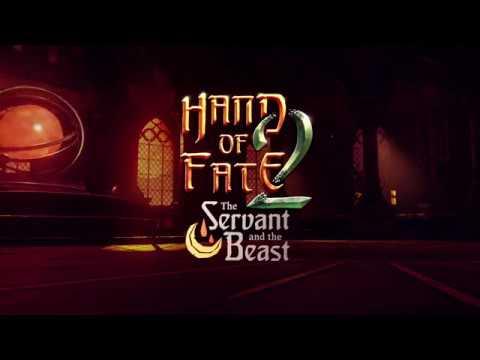 Something to be aware of, is that you need to have already complete four of the included challenges to actually be able to play the DLC. I'm not entirely sure why they've done this, having more challenges as an extra purchase like this that you can't dive into directly feels a bit odd. Still, I imagine most people who enjoy the game have completed that many anyway so it's likely not a major issue.
The game (and the DLC) are amazing, honestly I am so incredibly surprised that Hand of Fate 2 isn't a lot more popular. It has such amazing presentation and the recent updates to the combat have made it feel massively better overall. It performs well, it looks good and it's an engrossing experience with some great writing too.
You can pick up Hand of Fate 2 along with the DLC on GOG and Steam.
Some you may have missed, popular articles from the last month: