HyperRogue [Official Site, Steam, itch.io] is a non-Euclidean roguelike that has not only messed with my brain, it also combines a free and paid development model with code that's under the GPL.
You can buy the game on Steam and itch.io if you wish to support the developer, but you can also try out older versions for free and as stated the code is under the GPL. Not only that, the developer told me it's also developed on Linux.
It's actually been available for quite some time, but it completely went under the radar. Recently, the developer sent in some keys so I've taken a little look at it.
The interesting geometry of the world along with the rotating camera does make it really quite weird. It certainly wouldn't look like much if you took a few screenshots at face value, but seeing is believing here. Check out the trailer to get an idea of what it's like: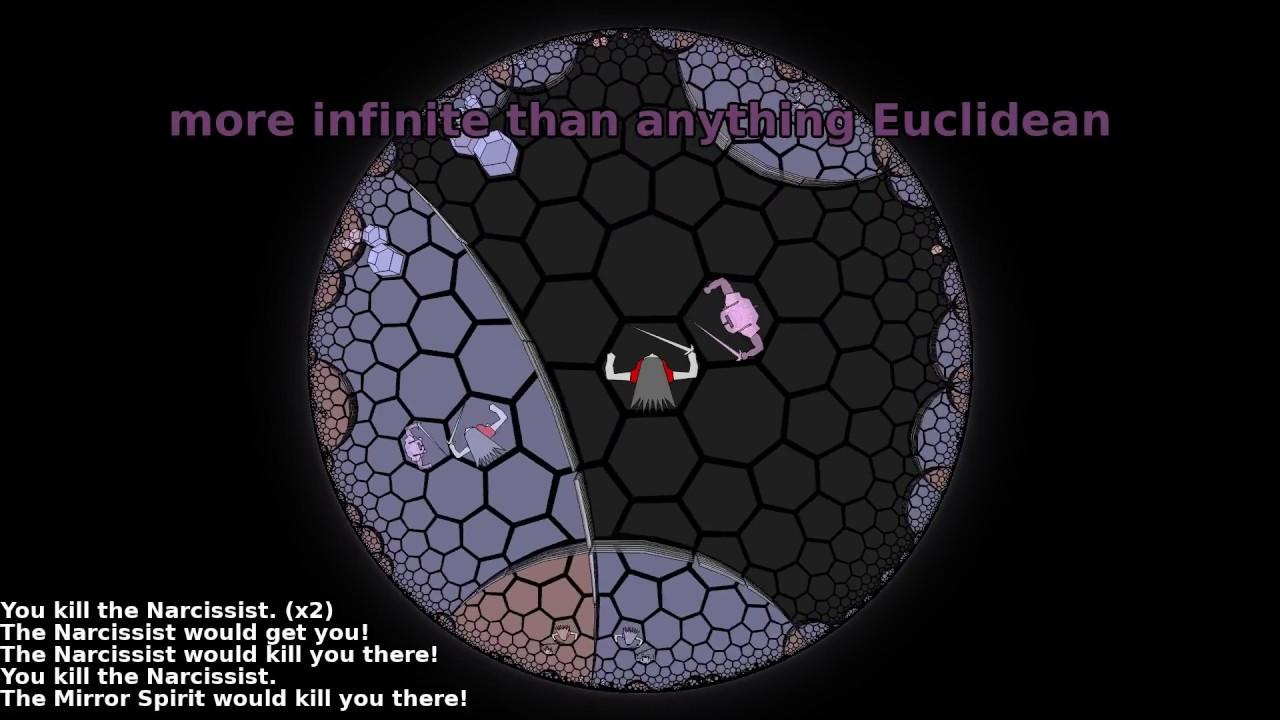 Honestly, it's absolutely insane. Sometimes I might say in an article that a game is nothing like I've played before, but in the case of HyperRogue that's not me being hyperbolic, it truly is a unique beast.
As you travel, you will come across different lands. Each of these lands will have a different style, colour scheme and set of rules. It can feel a little overwhelming, but it does include a pretty decent tutorial that walks you through various steps, allowing you to experiment at your own pace. It also teaches you how hyperbolic geometry works and it's actually quite fascinating. It's the simple things, like being able to walk in what looks like a straight line, to get away from enemies as they have to essentially run in a curve to get to you allowing you to escape.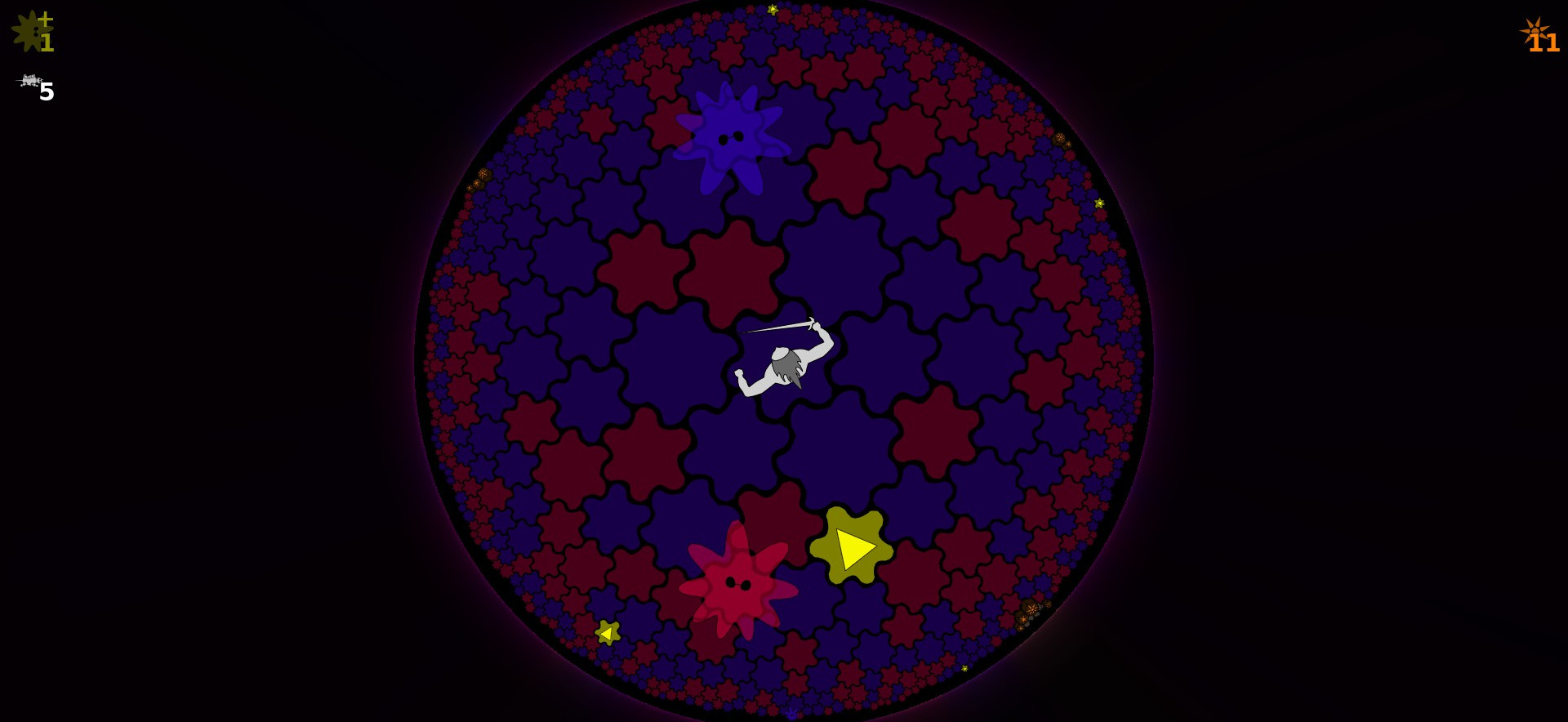 In one run, I found a land where the floor fell away every time I or a creature stepped on it, which did make travelling quite difficult. Especially so, as I was being chased by a bunch of dogs. I eventually made my escape into a land called the "Alchmeists Lab", where you can only move through tiles of the same colour. This land was filled with floating blob creatures, I killed a blue one and it spread the colour blue around allowing me to travel across more tiles.
There was a land where the walls would grow and vanish, some creatures lived in the walls and i got chased by Trolls. Once I killed a Troll, the walls grew out and surrounded the body and it was really interesting to keep exploring, to keep discovering things like it. Although in one run, killing a Troll instead of running was a bad idea as the walls grew around me and I was just stuck, so I had to restart. I think in situations where it becomes impossible to progress, it could do with telling you so.
It could do with a better menu system too and the screen modes went a bit wobbly with my multiple monitor setup, but setting it to windowed mode and maximising the window did work perfectly.
Try it, you will be surprised.
Some you may have missed, popular articles from the last month: