Homefront: The Revolution is a title I am going to love I'm sure, and the more I see of it the happier I am with how the gameplay looks.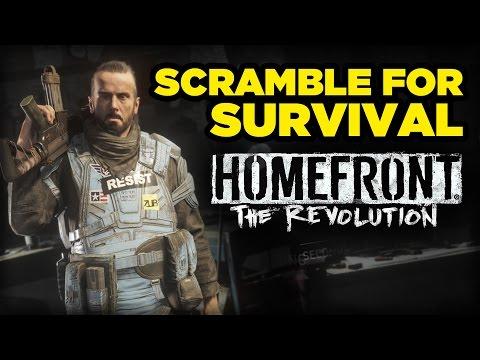 This is exactly the kinda of shooter I have been missing on Linux, and I am ever so happy it's coming to our platform.
You earn items and customization bits as you play that seem to come in cases you open, but it will also be featuring microtransactions.
I am torn on this issue as always. I don't agree that a single player and co-op game should feature microtransactions at all, especially since you're going to be paying likely £30-40 for the game in the first place. As long as they don't get in the way, I won't really care though if the gameplay is good.
To quote the video
QuoteThey made a really big statement that it's not pay 2 win.
I hope this turns out to be true. It wouldn't make any sense at all to make a single-player game pay 2 win.
The upside is that they have promised a full year of free DLC with no season pass. That's pretty rare. Although, I wish they would just call it patches, I miss developers just saying patches. Everything is DLC this, DLC that.
Some you may have missed, popular articles from the last month: