The rather pretty action adventure game Hyper Light Drifter is now available after a lengthy development period. I dove in right away to see if it was any good.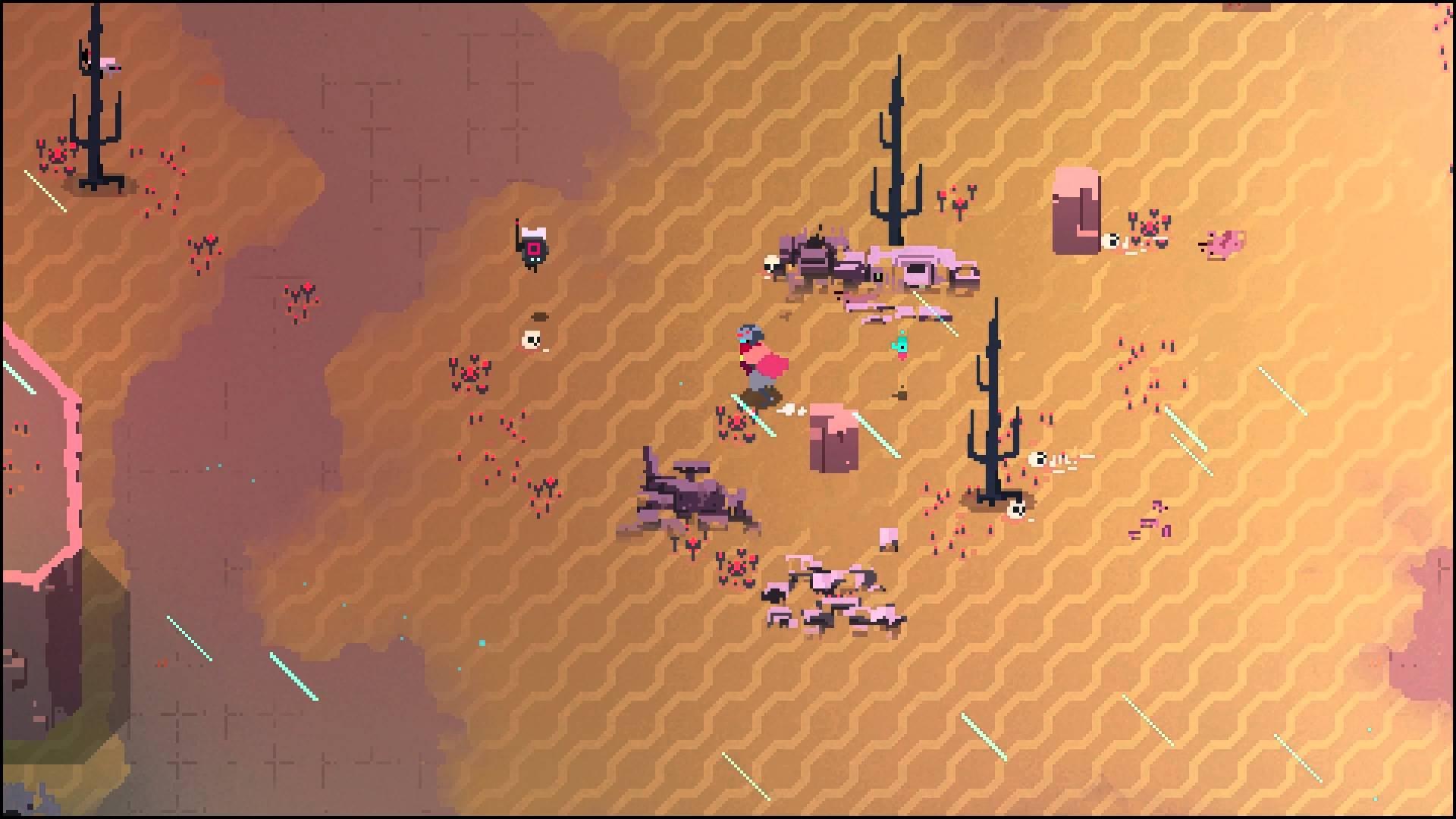 I should start start with a disclaimer. Hyper Light Drifter is a game I backed on Kickstarter nearly two and a half years ago; I was taken in by the beautiful art style and promises of exploration and rewarding gameplay. Crowdfunding is always a risk and, as we Linux gamers know all too well, our platform usually gets games with some delay if at all.
Thanks to Knockout Games
we've managed to get the game as a day one release.
I have to start my impressions with the few niggling problems that affected me when first launching the game. For starters, the game supposedly officially supports Xbox 360 and PS4 gamepads but I was unable to get my wireless Xbox gamepad working right away. I had to resort to xboxdrv to get it to work properly. It seems like this problem
isn't just limited to Linux
so we might get a fix sooner or later. The second annoying thing is definitely an oversight by the porter as the game requires the 32-bit libraries for OpenAL but doesn't ship with them bundled. This caused music to be missing for me on a fresh install on a machine other than my main desktop – took a few minutes to figure out and checking terminal output but still annoying.
For those unfamiliar with what the game is about, Hyper Light Drifter is clearly heavily inspired by the 8 and 16-bit generations of the Zelda games. Gameplay consists of exploring different areas and dungeons, fighting monsters and bosses, navigating hazards,collecting pieces of equipment and upgrades, and finding secrets. Combat is fast and fluid, more so than Zelda, and it rewards mastery of the dash function to dodge oncoming attacks. This is a game that's clearly taken lessons from its predecessors and, after about three hours with the game and killing my first boss, I came away feeling satisfied with its gameplay. I think that some players may find the combat a little too punishing but I felt it was just the right level of challenging. Dying isn't a big deal, anyhow – fall and you respawn at the beginning of the room you're in, all ready to try again.
There's a stylistic simplicity which sets the game apart from most things I've played recently. The game has nearly no text at all – the story is advanced by short scenes and and images here and there and NPCs' backstories are equally shared through series of images that do a very effective job of replacing the traditional short lines of dialog. This simplicity extends to all aspects of the game word: purchasing upgrades at stores require self-explanatory amounts of yellow dots that you pick up exploring he world and advancing past barriers or closed doors require whatever symbol happens to be etched upon it. It's an effective way of immersing the player in the game world without bothering to drown the player in overdrawn tutorials and explanations.
I'm admittedly a fan of pixel art and I can think of only few indie games in the last few years that manage to mess it up. That said, the art in Hyper Light Drifter still stands apart from most other pixel art games. The fluidity of animations are impressive as are the backgrounds and effects like beams or rain. It's clearly a labor of love and looks convincingly modern and clear when fullscreen in a 1080p monitor. So far I'm enjoying the visual differences between enemies as well as the contrast between environments. I'm not sure how much content will be reused as the game goes on but hopefully it'll continue to keep me surprised.
The sound design is subdued most of the time, with often background noises being things like wind on a snow-swept mountaintop with synth-heavy music punctuating moments here and there. It definitely transmits that somewhat lonely and vaguely futuristic vibe of the setting effectively. Most importantly, there's nothing overly annoying or repetitive that I've found. Nothing bothers me more than a game with bad music that loops over and over.
I suppose the real question for anyone thinking of getting the game is whether or not it has enough content for the price tag. There's no real way of knowing how long the game is as of the time of writing but, judging by the size of the overworld map and other games of its type, I'd guess it's probably somewhere between 7-10 hours.
I'm reluctant to recommend any game after only a few hours and, as much as I'm currently enjoying the game, I'd suggest to those on the fence to first look at a few gameplay videos to see if they'd like it. Combat might be a little hard to get into for players that prefer slower-paced games and, since it's a big part of progressing through dungeons, I think it's something worth thinking about first.
You can grab Hyper Light Drifter DRM-free at either
GOG
or the
Humble Store
. Alternatively, you can grab it through
Steam
instead.