With all the games we have on Linux now, let's not forget some of the defining classics like Half-Life 2 which I have finally finished.
Yes, ~13 years after release I have finally finished it. Although, let's be fair, it's only been ~3 years since it released on Linux and I have had a lot of other games to keep up with. Still, I wanted to see what all the fuss is about and why people want Half-Life 3 so badly, so I powered through the entirety of Half-Life 2 during a few livestreams.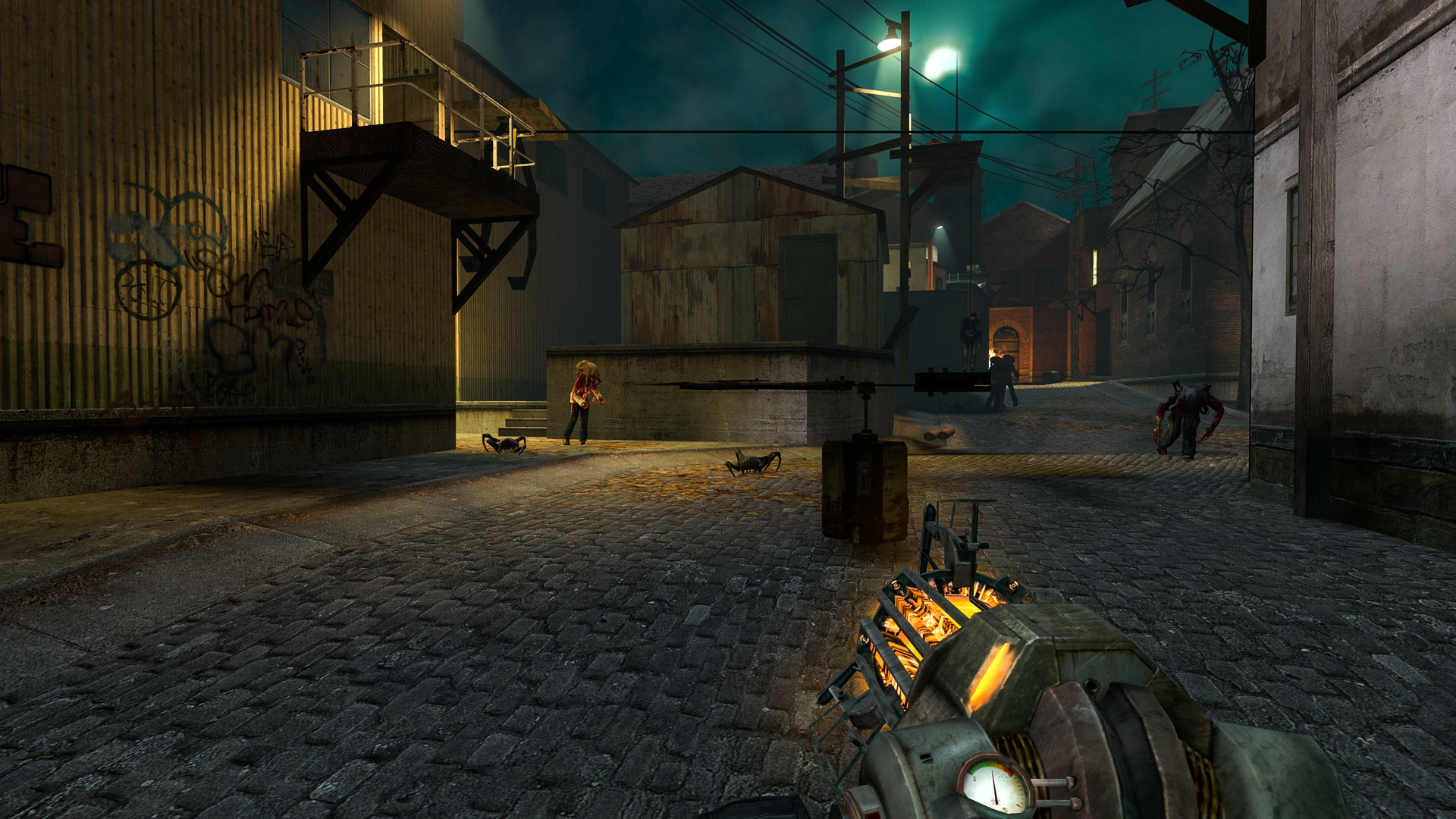 I played through using the
Half-Life 2: Update
standalone mod which arrived on Steam last year. It's the exact same game in terms of story, but with improved visuals and some bug fixes. I felt that was the best way to experience an older title with maximum possible enjoyment. It makes an old game look sharper, shinier and just better overall. It's also perfection on Linux, I didn't encounter a single issue during my entire play-through which is incredible.
If you haven't seen it already and fancy a laugh, check out
the video Samsai stuck together
showing off some of my fails during the livestreams.
What an incredible all-around experience Half-Life 2 truly is. The first hour or two didn't really hook me in. While it was fun for sure, the start felt like it lacked a bigger push. Once you get past that — wow, the game truly does start to come together. The amount of effort that was actually put into this game is mind blowing when it opens up some more. I can see where so many games, even games still coming out, take some inspiration from. Half-Life 2 has such varied gameplay and some really fun enemies, it's quite surprising given how old the game is.
The varied locations, ranging from an open-world style game where you're driving a buggy and you're able to get out and look around at any point, to dark and gloomy caves filled with creepy crawlies where light plays an important role in the immersion. The dark sections were probably some of the most tense I've played in any game, as sometimes you would see nothing but dead bodies leaving your mind to wander, sometimes zombies and so on. The atmosphere the game creates is testament to the Valve of old that made great single-player experiences.
During livestreams the game would repeatedly make me squeal with surprise and fear when enemies jumped out at me. One of the enemies will stay with me for a long time! An enemy not too unlike the Xenomorph type aliens you would find in the Alien series of films. They run, climb buildings, they jump and they scream at you as they come for you. A lot of butt-clenching and panicked firing happened whenever they were around, one of the best enemies I've ever faced in a game.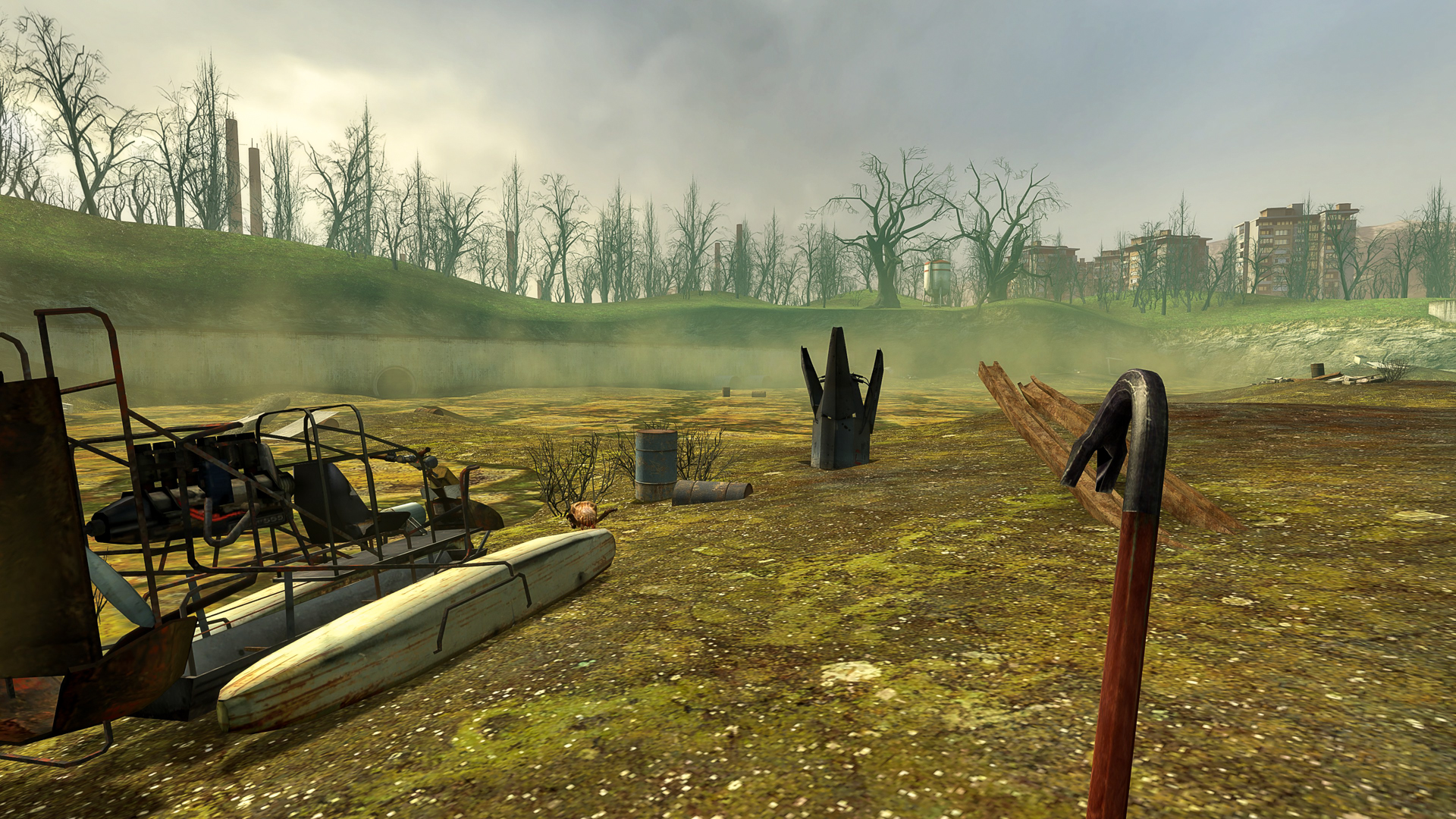 There are so many moments in Half-Life 2 that are memorable, from being chased by a helicopter while powering across the land in some sort of small hovercraft, to running through dark alleys hoping head-humpers don't jump out at any moment causing me to wildly panic and employ my trusty "spray and pray" shooting style.
Half-Life 2 has well and truly left a lasting impression on me for sure. I can see why so many people speak highly of it, as it stands up to the test of time for absolute certain for so many reasons. Sure, some parts of it were Valve showing-off their Physics engine, but even today it's still vastly better than what we see in a lot of games with much bigger budgets.
Seeing the Combine forces battle against zombie-like humans with headcrabs on them was also surprising. There's many surprising moments like that, from seeing the remains of larger battles in rooms full of turrets and blood, to setting up your own turrets as wave after wave of Combine soldiers bear down on you.
The AI, while not amazingly smart, is again still better than a lot of the AI you find in shooters today. Enemies will find cover, throw grenades, wait for you to come to them and not just run directly at you all the time. There are times it falls flat, like when you have a bunch of companions near the end and they repeatedly block doorways, but for the most part the AI in Half-Life 2 is still impressive today.
Like a lot of games, the ending battle was a bit of a letdown. Really though, that's probably the only part of the game that was a letdown. It reminds me of Dying Light, a fantastic single-player campaign with an ending where you don't really do much. You're just firing balls at a tower with your Gravity Gun and in a few minutes it's all over.
To think, when the game came out the PC I had at the time could barely run it, now I'm running it at around 300FPS with graphical enhancements, all on Linux.
It took me around 12 hours to fully finish it, which is a pretty decent length. It's not so long that the story drags on, but not so short as to leave too many things out. The way the story is presented is brilliant too. You're not repeatedly given cut-scenes, as the story unfolds literally as you're playing and makes the action and the story blend seamlessly together in a way not many developers are able to achieve.
If like me, you
still
haven't set aside some time to play Half-Life 2, you seriously should. If you've been sitting on the fence about it since forever, then take my advice and download it right now. I'm going to take a look at the episodes next, so I can finally see if I need to join the ranks crying out for Half-Life 3.
Just be sure to play
Half-Life 2: Update
. It's the exact same game in terms of story, only with some graphical enhancements done to bring it up to date a bit more.
Oh and who the hell is the man in the suit?