Interstellar Marines [Steam] was once an incredibly promising FPS, but sadly somewhere along the way they lost focus and funds ran dry. The last developer left has given an update.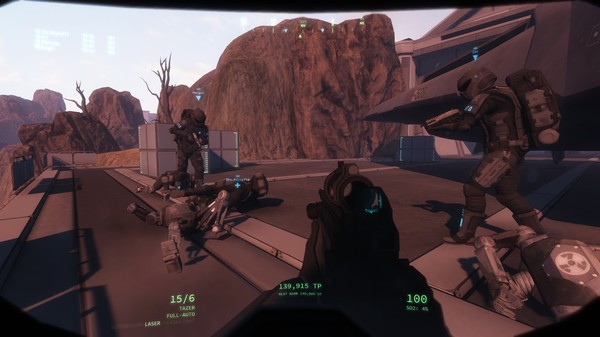 In an update posted last month, the lone developer, Kim Haar Jørgensen, posted about how they're the last remaining member of Zero Point Software and talked about what they're doing. While Jørgensen is the last one, the issue is that he isn't a programmer, but he did say he's learning while he works a normal job which gives him a lot of freedom to work on the game.
Jørgensen is working on a new update to expand the combat sandbox arena called Wargames and fix as many bugs as possible. They're also looking to update to Unity 5.6+ and they've also update the roadmap.
On top of that, in another post this month, they're finally seeing a bit of sense and opening up testing of pre-releases to people who haven't signed an NDA (Non-disclosure agreement). I see no need of such measures for a small indie game, heck even a lot of bigger titles don't require that sort of effort just to allow people to test and give feedback.
That last announcement also mentions some volunteer developers have joined the cause, so it will be interesting to see what happens there.
The problem as I see it, is that the developer completely lost focus. They decided to push heavily into the online portion of the game (Wargames), rather than the single-player and co-op that I saw the majority being interested in. The major problem with that is the tiny player-base and Wargames requires you to join in at specific times, which limits it even further.
Once they decide to shift their focus away from online play again, I will be very interested. We had some real good fun in the co-op mode, so to see that expanded would be excellent.
I wish them the best, but I would be seriously surprised if it ever went anywhere now. Here's to hoping though…
Thanks for the tip hicks!
Some you may have missed, popular articles from the last month: