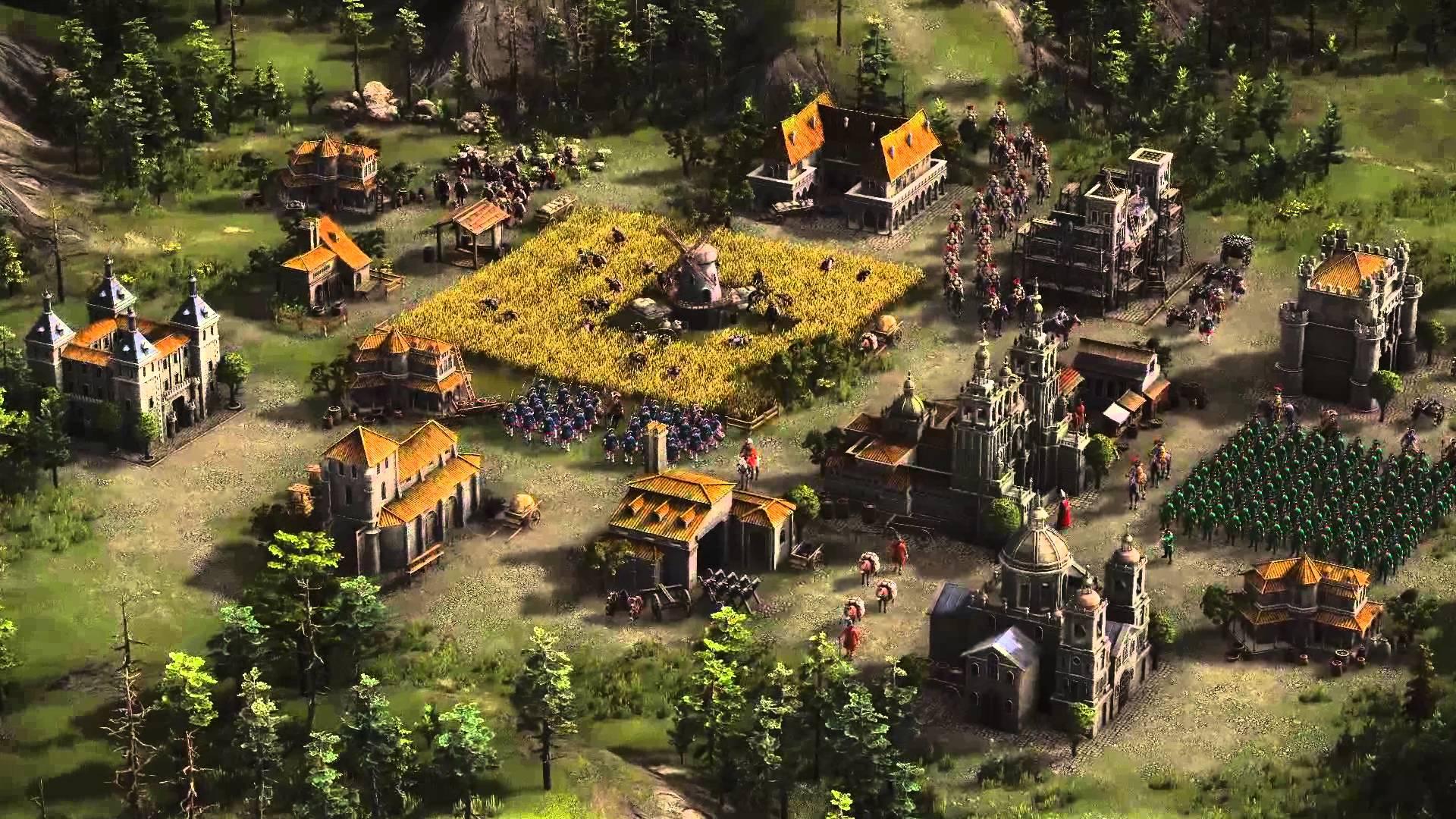 Cossacks 3 was a bit of a surprise announcement to be coming to Linux, and it looks fantastic. I decided to send over a few burning questions.
About the game
Modern remake of the best 2001 strategy, with armies numbering in thousands of warriors and reconciled game mechanics. It's a genuine RTS classic, including construction and production of resources. A vast selection of unit types, cold steel and firearms, influence of the landscape, and the realistic physics provide the player with an unlimited number of tactical opportunities.
Interview
Q: This will be the first Linux game for GSC Game World, what pushed your studio towards supporting Linux?

That is right, Cossacks 3 will be our first cross platform project supporting Windows, Linux and Mac OS. In the Cossacks 3 engine we are using OpenGL API and it gives a bunch of advantages in porting the game. It gives advantages even for marketing as the main selling platform will be Steam which welcomes games supporting Linux.
Q: Is this an in-house engine, or are you using something like Unity/Unreal Engine to develop Cossacks 3?

Traditionally we are using in-house built engine. We've managed to develop very lightweight and powerful engine for Cossacks 3. For 2015 it is unusually not system demanding and performs good on 3-5 year old computers.
Q: Will it feature any form of gamepad support, for SteamOS for example? Or is this a really traditional mouse and keyboard strategy game?

Cossacks 3 will be traditional mouse and keyboard strategy game. We really think that using any other input type will dramatically affect the classic RTS gameplay, will make it slower and simpler in negative meaning of the word.
Q: What graphics chips will Cossacks 3 support on Linux? Some games/developers have been struggling with AMD/Intel.

That is a common obstacle for the developers working on Linux, and we've probably faced this with a couple of the Intel chip models. As for now we've managed to fight through the main amount of Intel chips and have no problems at all with AMD graphics.
Q: Will you be using an Early Access model for Cossacks 3, or straight to a full release?

Cossacks 3 will be released on Steam with the full version. Before the release there will be closed beta test.
Q: Will it support cross-platform (Windows, Mac, Linux) multiplayer?

Players of all versions will be able to play together.
Q: Have you decided on a price for the game?

We can't tell any specific price right now, but it will be completely affordable.
Q: Are you planning a release on DRM free platforms like GOG?

We're still thinking about these platforms and the main issue for us is the Steam integration. We are going to significantly support mod-making and Steam Workshop is the best way of sharing mods, so everyone who bought Cossacks 3 can install any of the mods available. But GOG version, for example will need separate mods made for this very version. As a result there could be troubles with playing Steam version with GOG version in multiplayer, for example.
Q: What has been the biggest hurdle to overcome for your team to support Linux?

There weren't really any hurdles working on Linux version. Probably the only difficulty for us was finding time and resources in our tight development schedule.
Q: Have you come across any interesting tools that have really helped your team support Linux?

Actually we are not using anything specific, just common tools everyone uses.
Q: With Linux having a low market share compared with say Windows, what are you expecting sales wise from Linux?

Linux is really not a big market, so there is no great financial purpose in supporting it. Its more a marketing expectations. Steam actively supports games that have Linux versions
Q: What Linux distributions have you tested Cossacks 3 on so far, and will you be limiting support to specific distributions?

It's a bit early to say. We will make large scale tests in the nearest future and base our decision on the results of them.
Q: Will Cossacks 3 feature traditional base building, or is it more about the battles?

Cossacks 3 contains classic RTS gameplay that tightly combine battles and economic part. So there will be 50\50 building and resource gathering and battles.
Q: You mention that there could be up to 10,000 units in a battle, how do you plan on making that many units easy to manage?

Cossacks 3 has handy unit controls that allows easily group them, or join them in squads, so you can conveniently manage armies, groups or even give orders to a single soldier on the battlefield.
You can learn more about
Cossacks 3 on the official website
, stay tuned.
I think it's fantastic to see another developer jumping in that knows they won't strike it rich from Linux, but they're doing it anyway!
I would like to thank the developers for giving me some time. I am looking forward to the release, a lot!
Some you may have missed, popular articles from the last month: