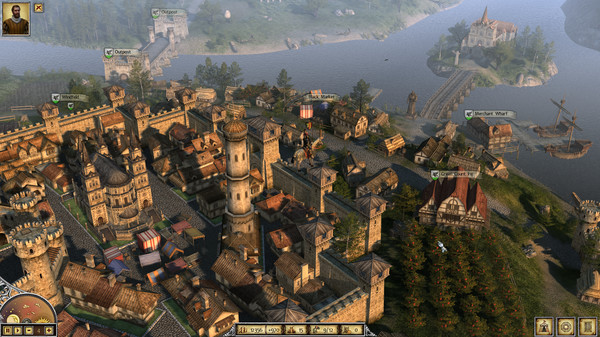 Legends of Eisenwald
an adventure game with tactical battles, RPG and strategy elements is finally coming to Linux thanks to help from Codeweavers and Wine.
From the
Steam forum
:
QuoteI am talking to CodeWeavers already. Mac version looks good, Linux has a few issues.

We started development in 2010. Back then cross platform wasn't much of a concern. Had we raised enough on Kickstarter for a port in 2012 (we had a stretch goal), we would have switched then to OpenGL. But funds were tight and we unfortunately didn't. Funds are tight again :)
And:
QuoteFor future games we will be still using our engine. And it's DirectX. So unsure what will happen to ports again...
So don't expect their future games to get a true native port either. Still, if Codeweavers manage a good port it will be okay. If used well, Wine can be an excellent resource for us, but some recent Wine ports have been pretty poor for me personally.
Back in November of last year
they stated that sales had simply not been good enough.
About the game
Legends of Eisenwald is an adventure game with tactical battles, RPG and strategy elements. Take the lead of a small feudal army and try to defend your right to survive in this ruthless medieval world.
The mysterious lands of old Germany are waiting for you - it's a land where the superstitions of the time have come to life. This isn't a fantasy game. There are no elves or dragons here. There are only people - and their passions, sins and fears that often take a tangible form. Which path will you choose? Live according to your conscience? Or live by power and might? Or will you live by justice? And what is your justice, really?
Some you may have missed, popular articles from the last month: