On Friday, Micro Machines World Series [Steam] will officially launch with day-1 Linux support as now confirmed by Codemasters.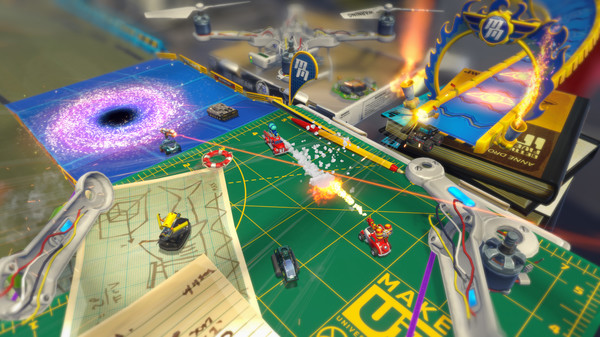 I already posted about Micro Machines World Series coming to Linux, but the release date for Windows & Linux didn't match, as Virtual Programming's message said the 30th and the Steam store still said the 23rd. Obviously the 23rd passed and nothing happened...

Recently the Steam store page has been updated to the 30th and now Codemasters themselves have tweeted out to confirm the release on all platforms, Linux included:
On Friday, we're delighted to announce that Micro Machines World Series will race onto @steam_games for Windows PC, Mac AND Linux! ???????? pic.twitter.com/nPwuhsebSS

— Codemasters (@Codemasters) June 26, 2017

I'm excited, since I actually played these games as a youngster and loved them. It's also great to know that Virtual Programming are well and truly still in the Linux porting game, as their work is usually pretty good.

I will have some thoughts up at release, stay tuned.
Thanks for the Twitter poke, Jake!
Some you may have missed, popular articles from the last month: