It's no easy job to explain exactly what
Job Lozenge
is. That it's a game out of the ordinary is certain though.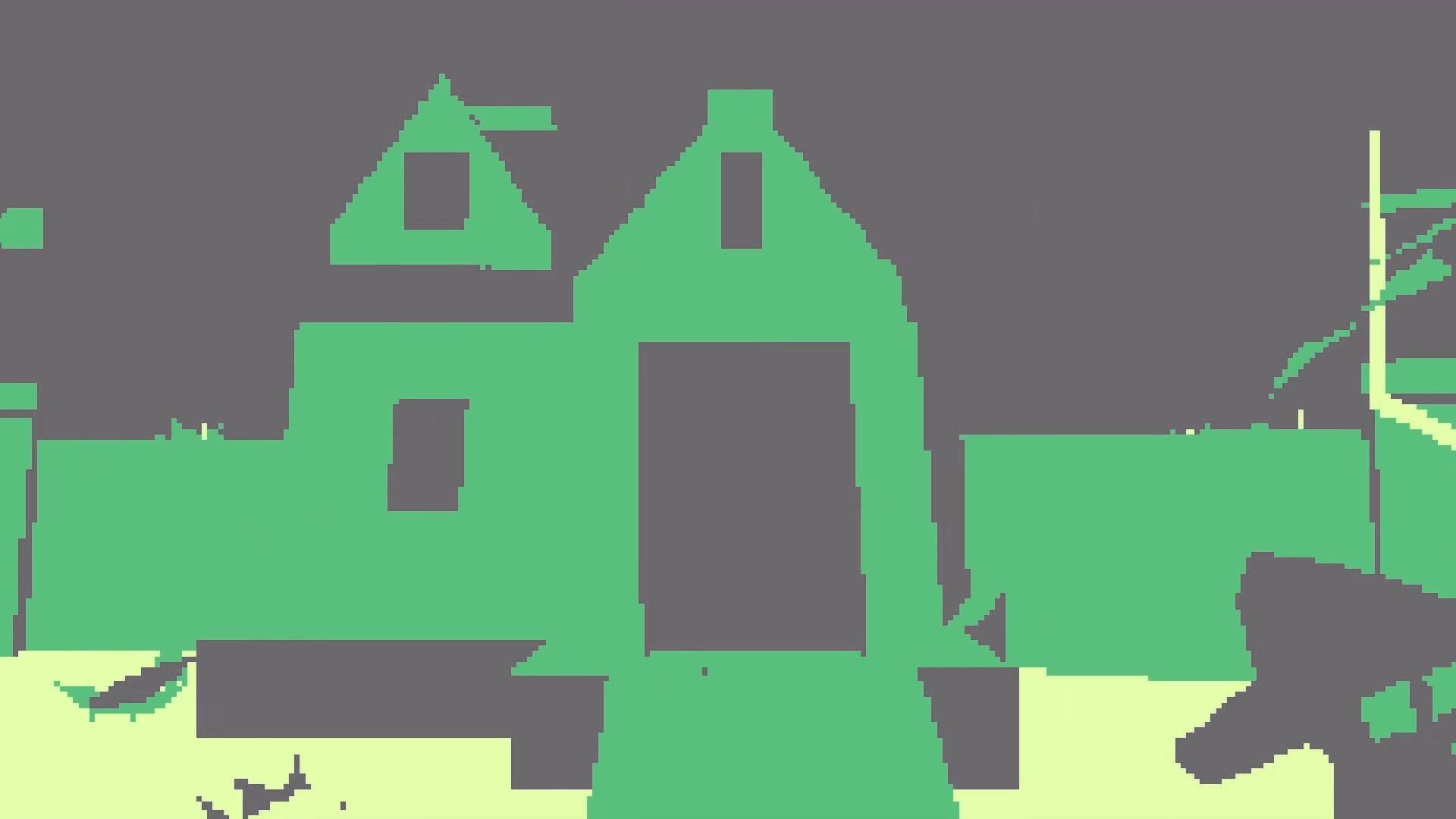 In the trailer above you're presented with your new job as a crate displacer. You will go about your job by picking up crates with the X key on your keyboard and carrying them to the edge of town using the arrow keys. There you will have to push them over the edge to dispose of them. Three crates a day to meet your quota. And no slacking off as you're being carefully watched by a hovering, robotic prism foreman. Should you for some reason need to jump to fulfil your obligations, you can do so by pressing the Z key. Displacing crates is tedious work, but someone's got to do it, right?
If you're curious about what to expect from a game by developer Taylor Bai-Woo, also known as From Smiling, you should check out his recent 7DFPS entry
Frail Shells
, which was one of the games Cheeseness highlighted in
his 7DFPS article
. It's a game that explores the effects of post-traumatic stress, and one I found very intriguing once I got past the initial warzone.
Job Lozenge is rather pixelated and is presented in only four colors. It's an interesting choice, but one that can be a bit wearing if you spend too much time in the game. Once you figure out how to progress in the game it isn't a very long experience though, and that might also be something you want to take into consideration before buying the game. If you measure a game's worth purely by hours of play, Job Lozenge might be on the expensive side. For a unique experience though, I think it's well worth the price.
The game is available both from
Itch.io
(~$4.3 CAD) and through
Humble Widget
(~$5 USD). If you want it on Steam, you can help get it there by voting for it on
Steam Greenlight
.
About the game
The position of _CRATE DISPLACER_ exists due to the large influx of _CRATES_ within _LOCATION_ and we require a single-player _EMPLOYEE_ to direct their day to day removal. They are major obstructions, large, a safety hazard, ∎nd unfashionable ∎ This position is most appropriate for someone that is within approximately 93.∎% accuracy of yourself exactly and potentially in possession ∎f _ONE_ keyboard ∎ ∎ ∎ ∎
Some you may have missed, popular articles from the last month: