As 2019 is now properly over and done with, it's time to take a quick look back. Here's some thoughts on the Linux games released that sat above the rest.
Streets of Rogue - My personal GOTY.
Developer: Matt Dabrowski | Released: July 12 - Humble Store - GOG - Steam.
It's tough to pick a single game that sits above the rest, but for me it was Streets of Rogue. An action rogue-lite taking place in a procedurally generated city rather than a dungeon, and the chaos that's possible just keeps me wanting to come back whenever I possibly can to have just one more run. Some of the interactions possible are just crazy, there's a lot of moments playing it that stick by me but I will let the below video do some of the talking: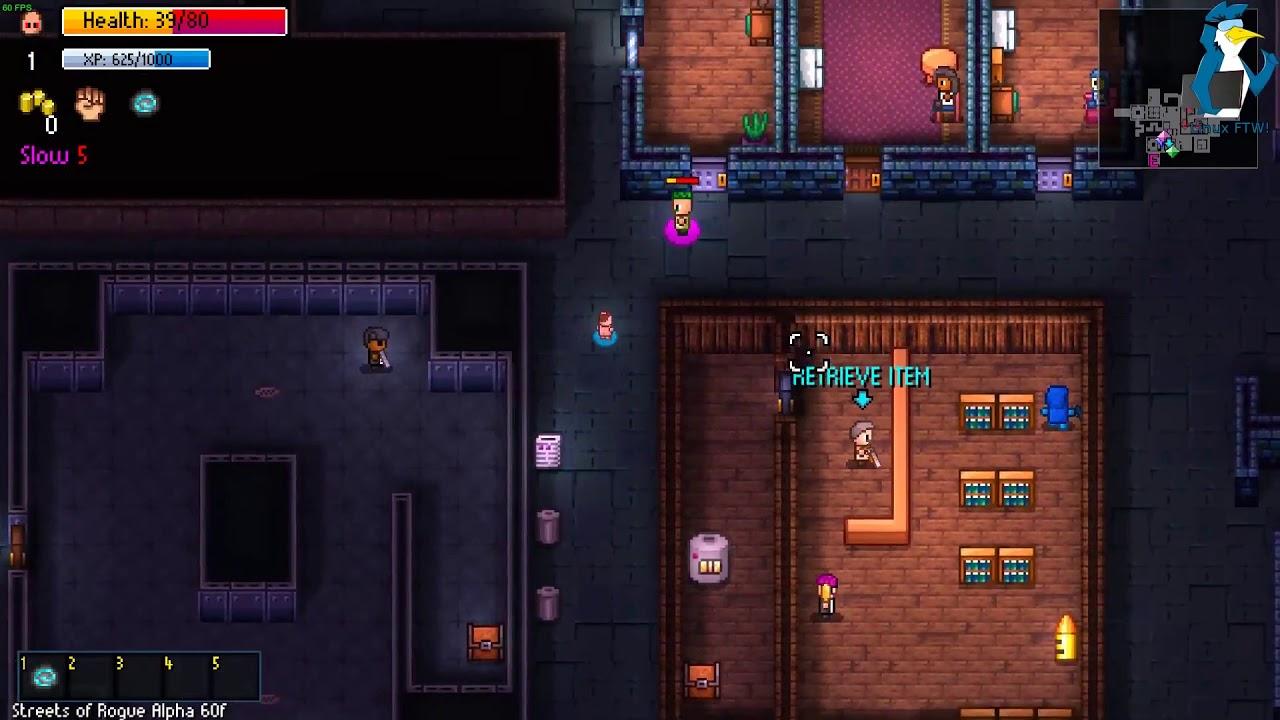 That video is just a small slice of what to expect. With all the different playable characters, each with different starting equipment and special abilities you can really cause all kinds of havoc. A hacker that can send a fridge flying through a wall, a doctor that can put people to sleep or a soldier that can place an explosive on a door to then knock on it and watch everything go BOOM when it opens. Madness.
Streets of Rogue is also getting a full level editor soon, which is currently in testing.
Slay the Spire - A close second.
Developer: Mega Crit Games | Released: January 23 - Humble Store - GOG - Steam.
The game that made deck-building suddenly super popular again, with good reason too. Slay the Spire does practically everything just right. You start off with a tiny amount of cards, and as you progress you build a powerful deck of crazy abilities with the ability to do some awesome combination attacks. The incredible style is what I really appreciate with Slay the Spire, the design work that went into all the enemy types and the random events is brilliant.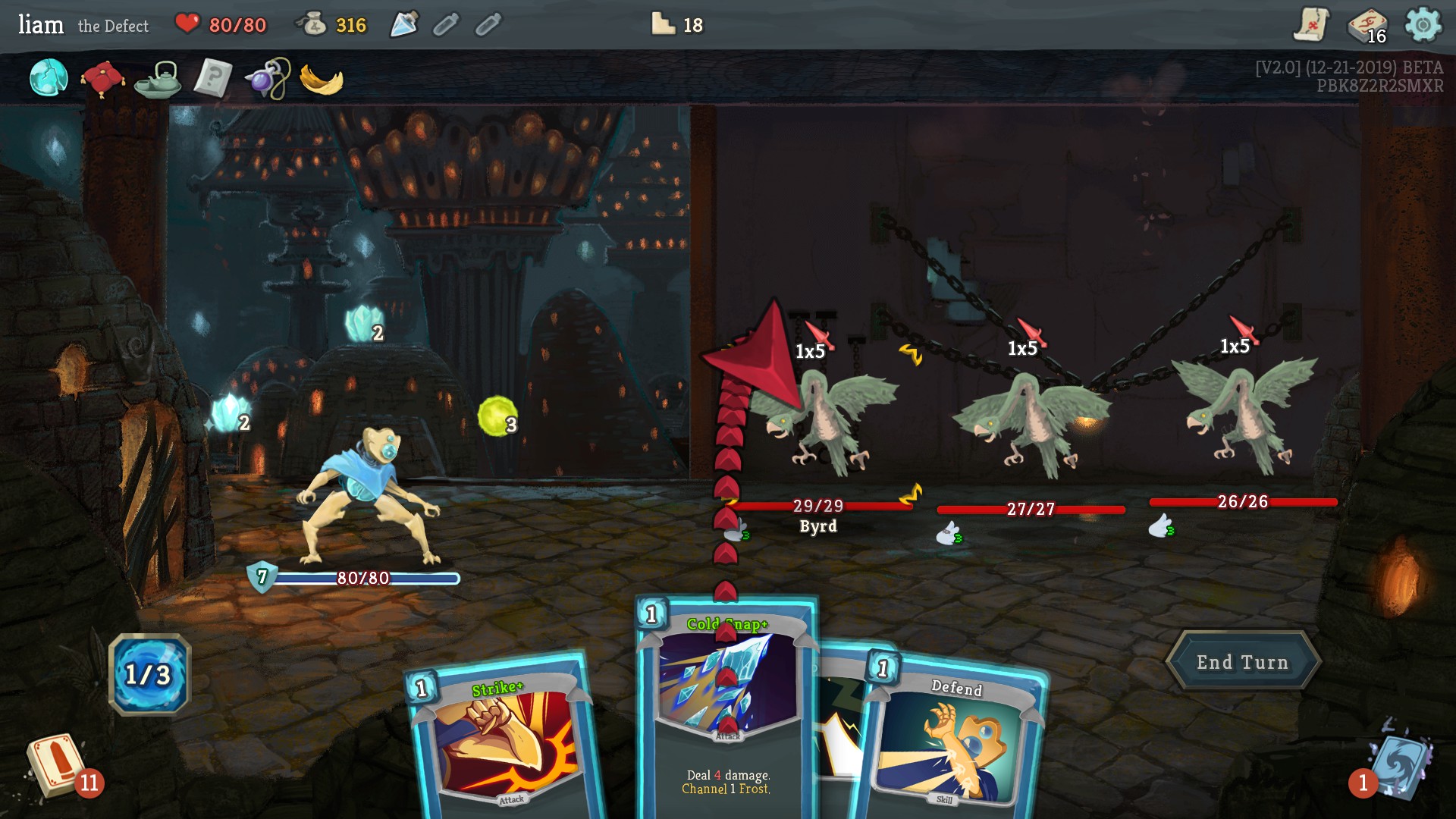 I'm a huge fan of the Relic system in Slay the Spire too. As you progress, you don't just collect cards, you also end up with a crazy-long list of powerful Relics. These can prevent you from dying, raise your max HP, give you Block every turn and all sorts.
Slay the Spire has some excellent modding support too. You can add in entirely new characters, completely revamped decks of cards and a lot more.
Baba is You
Developer: Hempuli Oy | Released: March 13 - Humble Store - itch.io - Steam.
It's hard to put into words just how sweet Baba is You actually is. A puzzle game where you push around simple logic blocks, to combine them and change the rules of the level. It doesn't look or sound like much but when you play it the beauty of it is clear. Easily one of my all time favourite puzzle games now.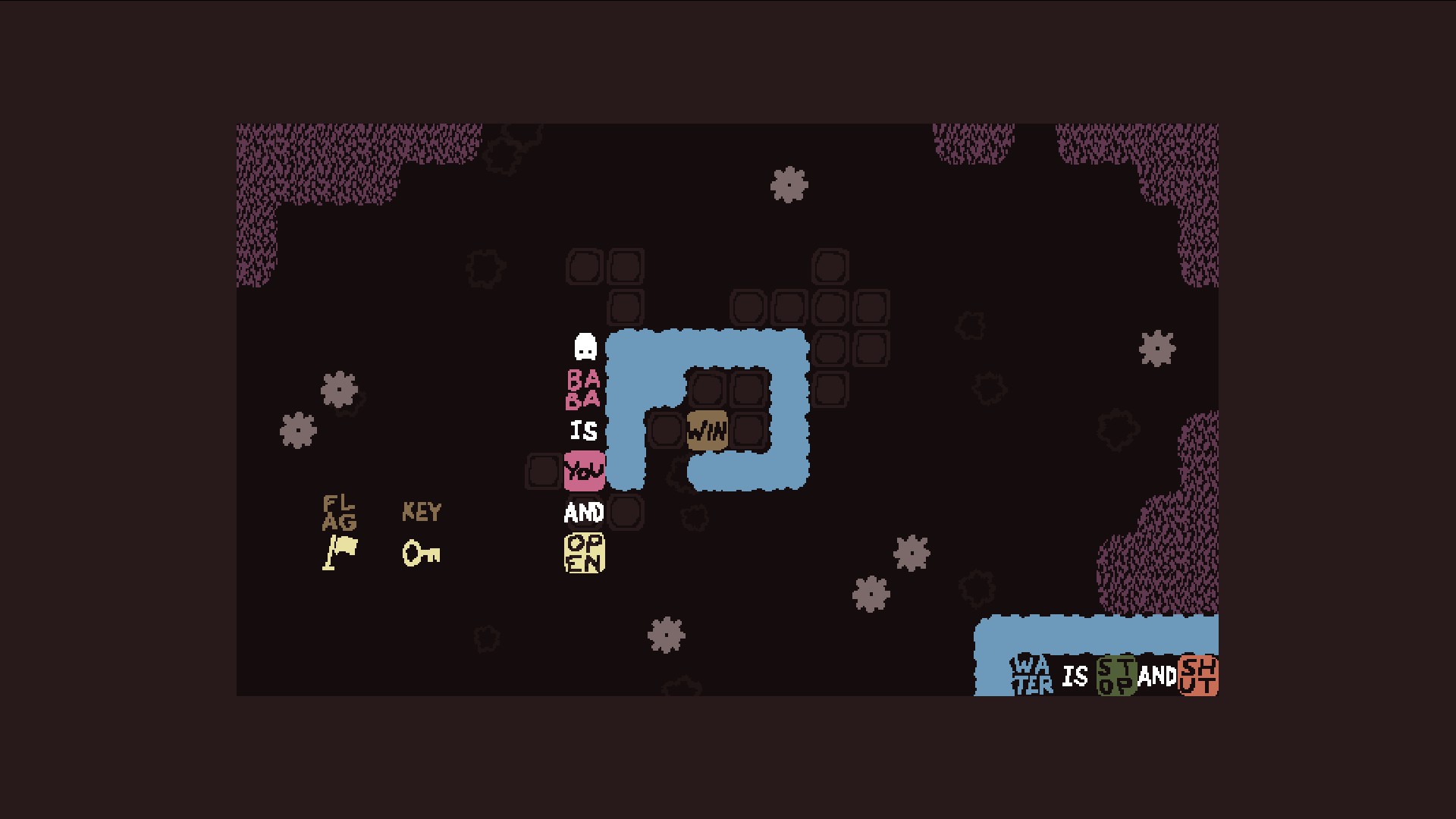 Baba is You will be getting a level editor this year, it's going to be fun to see what crazy puzzles people come up with. What will I have to turn myself into now?
Devader
Developer: Falkenbrew | Released: September 2 - Steam.
Easily the most insane twin-stick shooter I've ever played. Not just because the action is intense but the overall design work. The enemies styles are outrageously varied. It's incredibly unique, all taking place in a single location which might sound boring but the way it constantly throws new and terrifying things at you make it well worth playing.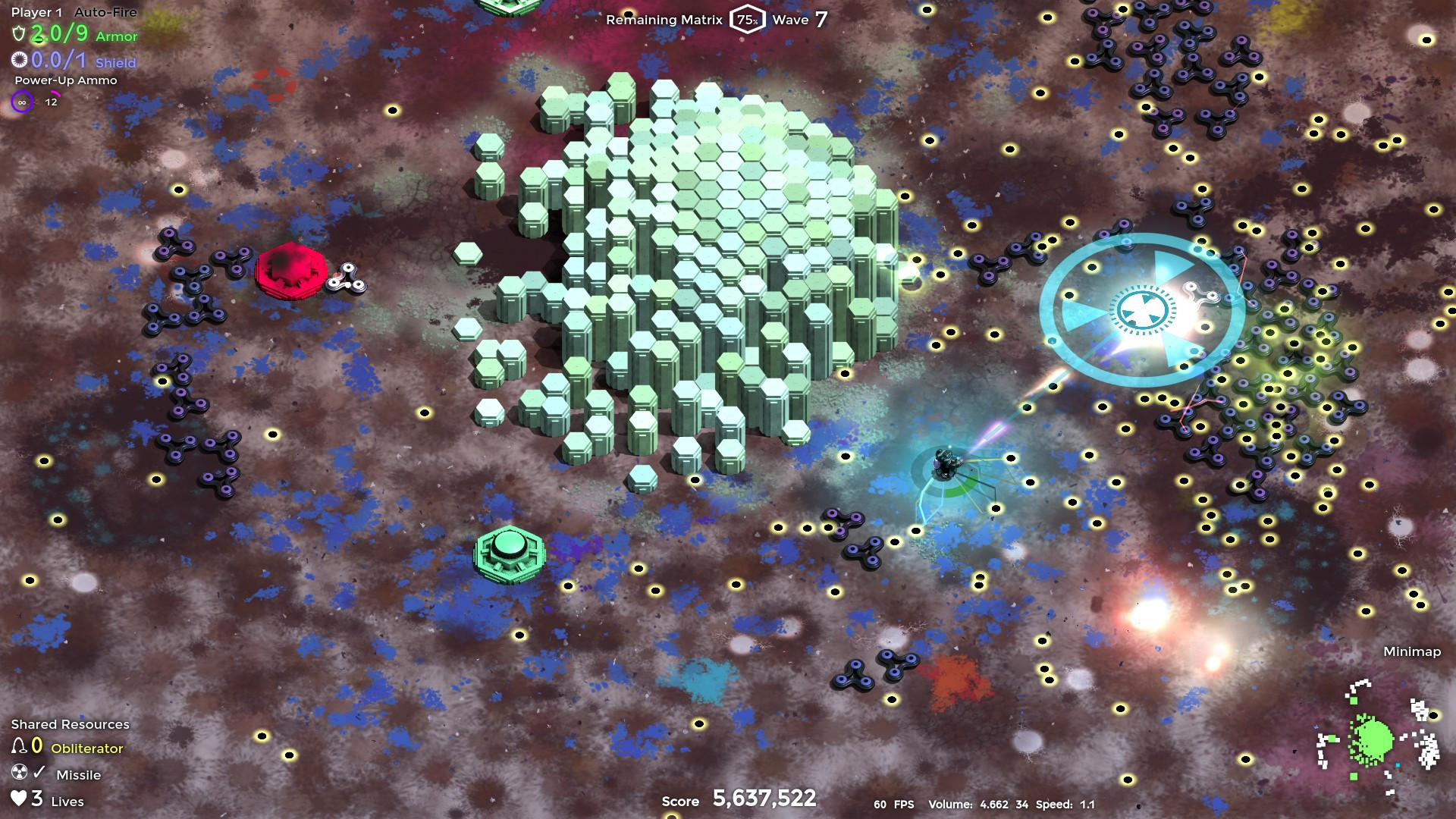 It's a damn shame Devader has been largely ignored, because it's just so much fun. I've often been left unsatisfied by the action in twin-stick shooters, whereas Devader has pleasure coming out of every explosion.
Oxygen Not Included
Developer: Klei Entertainment | Released: July 30 - Steam.
Klei win points here for creating a game that's equal parts fun as it is frustrating. ONI is a a space-colony simulation game that can give you 30 minutes of pure building joy, as you see your little Duplicants run around doing their work. A few minutes later, one is angrily hitting everything and another is urinating in your only clean water supply.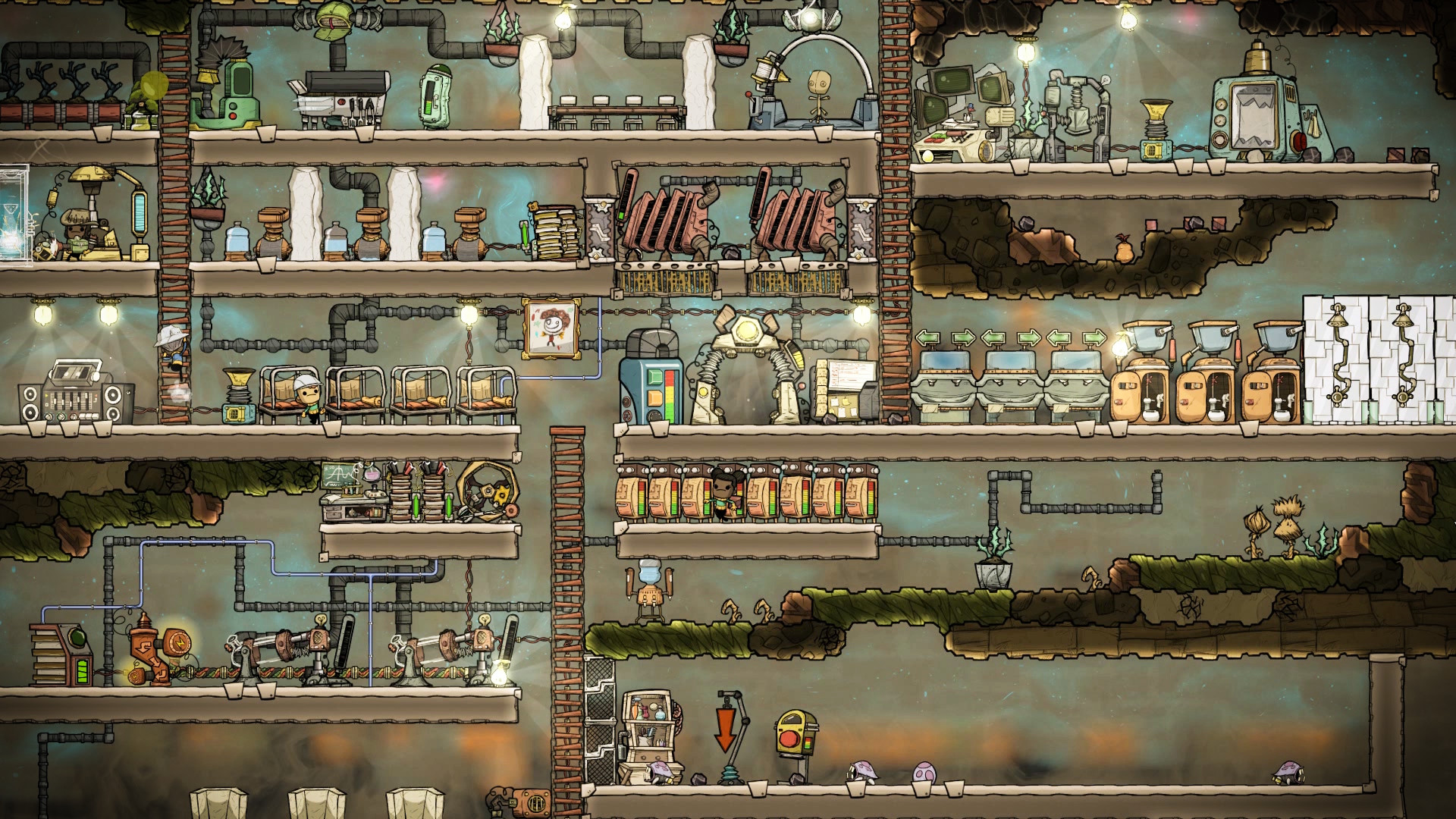 Oxygen Not Included is a game of constant improvement, you will regularly find new and interesting ways to do something different or better and you will want to start over and build bigger. It's a fun struggle.
---
There's a ton of other really good games that released in 2019 like Rise to Ruins, Police Stories, Shadow of the Tomb Raider Definitive Edition, Dicey Dungeons, Total War: THREE KINGDOMS, DUSK and so on but those above are the five that really properly stood out that keep calling me back for more.
You can also read my overview on Linux gaming in 2019 here, and there's plenty coming to Linux in 2020 a few of which you can read about here from crowdfunding projects.
What were your top 5 games released for Linux across 2019? The comments are open, let us know!
Some you may have missed, popular articles from the last month: