Another year has passed and it's now nearing six years since the Carmageddon: Reincarnation Kickstarter that was supposed to have a Linux version. The developer said it is still coming, apparently.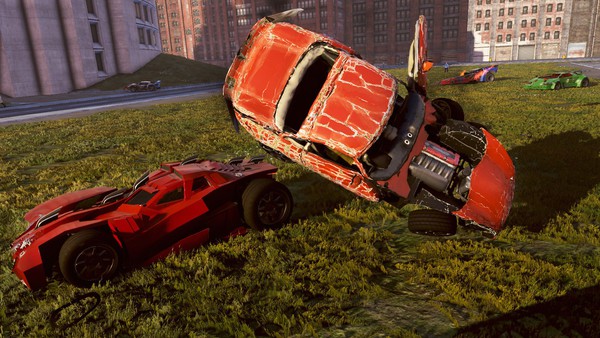 Today, they've released Carmageddon: Max Damage (the revamp of Carmageddon: Reincarnation) on GOG, naturally they've had people query what's going on with the ridiculously overdue Linux version. They actually replied, with this:
Today we have finally released the DRM-free version, one of the many rewards promised in our Kickstarter campaign. We mentioned that the physical rewards are also still in the pipeline but failed to mention anything about the Mac and Linux versions.

We are still planning on releasing both Mac and Linux in the future, however we still do not have a timeline for the release. So please accept our apologies for the continual delay but we have not forgotten!
I'm well aware they haven't forgotten, they just don't really care enough at this point. "we have not forgotten" is exactly what they said nearly two years ago in 2016.
It got to the point where I actually had to block one of their team on Twitter for repeatedly trolling our Twitter account with pathetic anti-Linux comments. On top of that, they started jumping in on Tweets from us to other developers, to shit-post about Linux. I won't say who, or link to it, as I don't want a witchhunt, but safe to say they're one developer who I've probably been the least impressed with in a very long time.
I firmly expect this never to actually come to Linux, if it does I might die from shock. I'll be happy, as I won't ever turn a Linux game down, if the end result is good. I'm a gamer—I like good games, but that doesn't stop me from calling stuff like this out. Make an actual effort Stainless Games, stop giving empty thoughtless words.
Thanks for the tip, Bob.
Some you may have missed, popular articles from the last month: