Streets of Rogue is a hard game to describe, apart from being completely hilarious it pulls in rogue-lite elements, some RPG mechanics along with a sort-of open world approach to the level design making it very interesting.
You pick a character, with tons to choose from with more to unlock and it can be very much enjoyed alone or in multiplayer either locally or online. Then you go through various levels, doing random quests to open the door to the next level. It can be anything from neutralising someone (killing or putting to sleep), taking an item, freeing a prisoner and so on. Of course, it doesn't always go to plan, thanks to random events and the random nature of the game itself.
It's one indie game I can happily hold up as a shining beacon on how to get Early Access right. Listen to your players, adjust gameplay where it's really needed and evolve the game as development goes on.
The latest update released a few days ago, here's what the AI can now do:
Unarmed NPCs are capable of picking up weapons dropped on the ground during combat
Thief NPCs are capable of randomly pickpocketing the player and other NPCs, can also be hired to lockpick doors and break into windows
Hacker NPCs can be hired to hack objects
Slum Dwellers will sometimes run to pick up money that they see on the ground
Vampire NPCs are capable of biting other people
Cannibal NPCs are capable of Cannibalizing dead people
Gorilla NPCs can use the Lunge ability during combat
Jock NPCs can use the Charge ability during combat
Drug Dealers may take drugs during combat
Shapeshifters may pop out of an NPC that you kill
That's quite a list of changes, which should make the game feel a bit more dynamic. It was already pretty nuts anyway, but having NPCs actually using the skills you would expect them to actually makes a bit more sense.
Here's a few short clips from a few recent runs, to show you how varied (and silly) the game can be: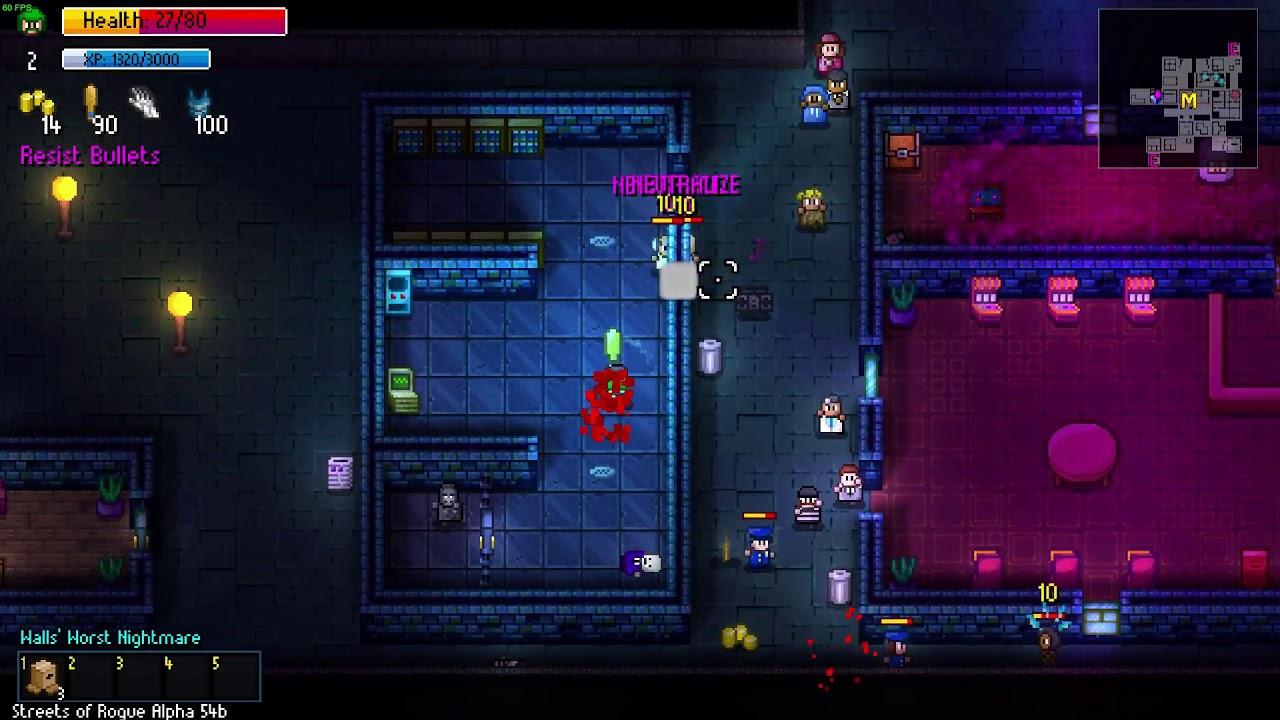 There's much to do and it's different every time, I love it!
Grab it from: Humble Store, Steam.