Oxygen Not Included, the space colony sim from Klei has a new major update out with another lovely animated short to watch. This is the same update I wrote about before while it was in beta, it's just pushed out to everyone now.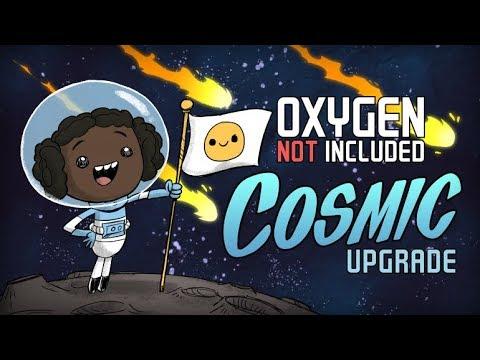 I have to admit, that gave me a good chuckle. Although, it does make me think about their future plans and I assume they've left the ending as it is to be some sort of teaser for future updates. Escape the asteroid? Maybe—can't wait to find out!
It adds in a whole new biome, the Space Biome. This allows you to dig right up to the surface of the asteroid, which includes solar light for a decent source of energy with solar panels, meteor showers bringing you free resources along with the danger they pose from smashing down. It also adds in Steel, Ceramics, Glass, and other basic materials.
They also upgraded the Critter system, giving you completed artwork for all types of critters from eggs to trapped critters along with an updated critter economy. Find out more in the update announcement.
I've tried a few times to reach the surface of the asteroid, but I honestly suck. It's one of a few games that I'm horrible at, yet it's so compelling to repeatedly play. Amazing art as expected from Klei, funny and aggravating (sometimes as the same time) and absolutely rammed full of content now for hours worth of play.
You can grab Oxygen Not Included on Steam with 20% off until June 21st. For me the discount shows up as 40% off, so you may see it higher, probably depending on what you already own from Klei.
Absolutely recommended!
Some you may have missed, popular articles from the last month: