Parkitect [Steam, GOG], the super sweet game about building your own theme park has a new beta out with a new ride and improved performance.
For this latest beta, they've added a "Floorless Coaster" ride along with a new type of braking system, that can hold a ride in place for customizable amount of time. I've always loved how easy it is to build anything in Parkitect, so to show it off a little I decided today to actually make a video showing just how easy it actually is: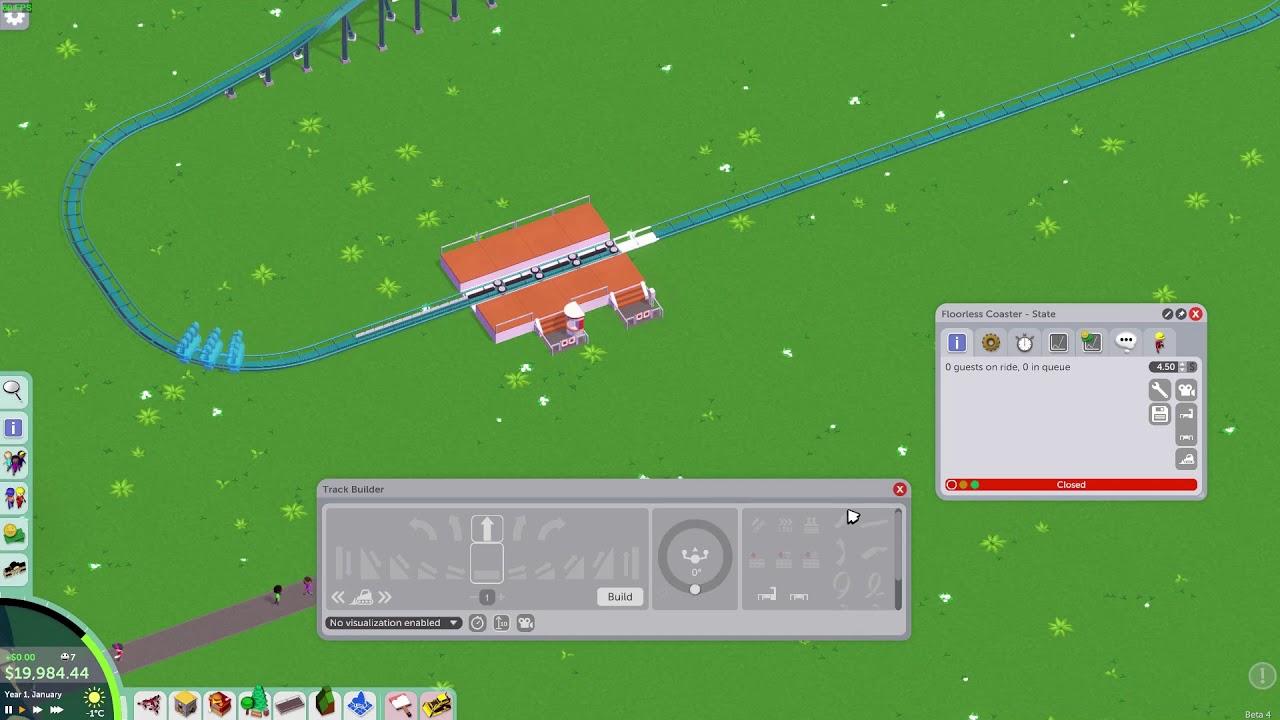 As you can see, it's really damn simple to make something that not only works, but looks somewhat cool too! The animations are so lovely and seeing people actually on the rides really makes it look awesome.
Peformance in Parkitect has certainly improved in the last few releases as well and this release makes it even better, as they said they've managed to improve the overall performance by up to 15%. They've also done some tweaks to improve performance when hiding scenery and when using custom camera mods.
You might also notice your parks being a bit busier, as they've also increased the amount of guests arriving by around 10% along with tweaking their distribution around your park.
On top of that, there's also a Turkey Legs stall, a Fruit Juices stall, a generic shop counter and they've added a Maple Tree and Elephant Statue for you to make your parks look even more fancy.
It's such a great game, one that will firmly steal hours away from me when everything is ready. Even my young son has started to enjoy it, as it's so accessible and easy to play.
You can find it on Steam and GOG. Remember though it's not yet finished, even so it's a lot of fun.
GOG links are affiliate links.
Some you may have missed, popular articles from the last month: