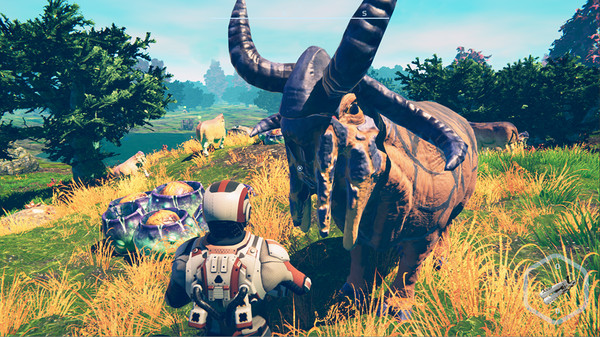 The Early Access sandbox game Planet Nomads [Official Site] has officially dropped plans to include any kind of co-op or multiplayer.
A massive shame, as these sandbox games really do end up boring by yourself. Unless they make the game somehow incredibly good, this move may not go down well with their Kickstarter backers and Early Access buyers. In fact, negative reviews for this are already starting to appear.
They wrote in a post on their official site, which does give some valid reasons. The part that bothers me here is that they did promise it, seemingly without thinking on how difficult it would be. I mean, did they really think implementing proper multiplayer wouldn't be difficult? Here's what they said:
It's about time we stopped contemplating and constantly discussing whether or not to start adding multiplayer. A decision had to be made and has been made. Planet Nomads is not going to have multiplayer or CO-OP game modes. Our focus is going to be 100% dedicated to making an immersive singleplayer sandbox game that's both giving a huge amount of creative freedom and plenty of things to explore and discover, as well as a sense of direction towards a higher goal. We apologize to our Kickstarter backers and preorder Nomads who backed Planet Nomads purely for the multiplayer aspect of it. Here's a more detailed explanation for our decision.
In the more detailed link, it really just reads like like they're saying "It's more work than we planned for.". It might sound like I'm being particularly harsh, but that is basically the reality of what they're saying.
They haven't posted about this on Steam directly yet, I imagine as it would cause an even bigger backlash due to more people seeing it and taking note of it.
I'm not writing the game off completely, since it could end up being a good game. However, now it won't have any multiplayer at all, it's essentially become "yet another survival game" that's in Early Access. Their roadmap doesn't particularly sound all that great either. Planet customization, optimizations, quests (very difficult to make quests actually fun) and monuments.
Still, since they can fully focus on the game being singleplayer only, they might surprise us with having more breathing room to make it a great experience. Last thing we need is another ARK.
Thanks to Marcelo in our Telegram Group for the tip!
Some you may have missed, popular articles from the last month: