Planet Nomads [
Steam
,
Official Site
,
GOG
], the rather fancy looking sandbox survival game has now officially launched into Early Access and it's looking pretty good.
Disclosure
: Key provided by the developer.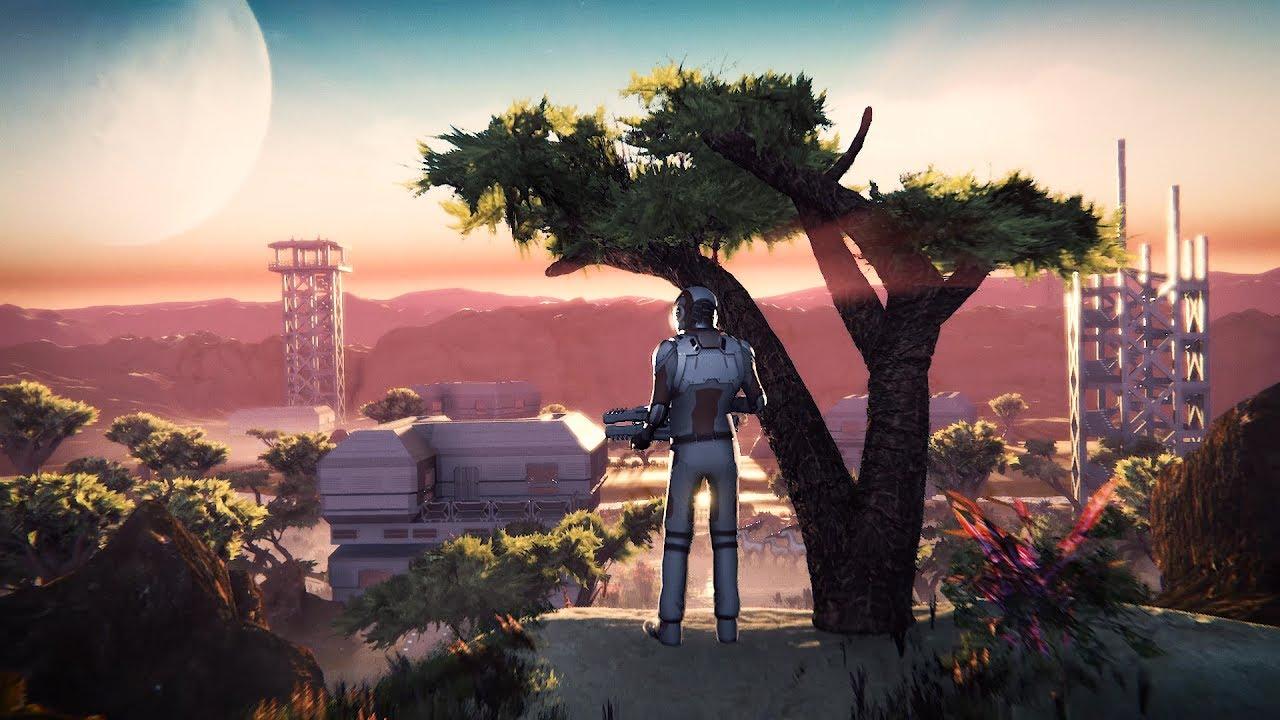 Note
: As always, a thorough review will take place when it leaves Early Access. It's not fair to give it a proper review when it's still early in development.
Planet Nomads is a survival game taking inspiration from many others. The resource gathering is very much like No Man's Sky, incredibly similar in fact to the point that it really does feel like I'm playing it. The game features both a survival mode, where you're battling the elements for survival and also a creative mode to play around as you see fit.
The survival mode gave me a pretty decent impression, even if performance isn't great right now. It starts off with you in some kind of pod falling towards the planet and an inevitable hard landing. Once out, you're now greeted with some small starting hints to help you get some of the basics.
There's animals too, it's not just about mining resources. One I constantly come across looks a little like a space Turkey. I find them everywhere, crazy little critters. They're a damn menace too, they spit some weird crap at you and bounce like they're made out of
Flubber
, they bounce so much they're near impossible to actually hit, which is a problem early on.
It's changed a lot since the earlier builds and it looks like it's really starting to come together nicely. As it stand right now, it's still quite basic, but a good start. It sure does look beautiful as they have the graphical style nailed down near perfectly, but it has that dreaded empty survival game feeling, where it feels like there just isn't all that much to see and do. Sure you can spend hours grinding resources, building a house and a vehicle, do a little exploring, but then what?
I do get the feeling of "yet another survival game" even if their future plans for it are grand, right now the genre has a lot of titles, some good, some terrible and this sits
somewhere
in the middle.
They do eventually plan to have spaceflight, multiple planets and multiplayer, so it could be massive amounts of fun when things like that are in. Once it has multiplayer, I will be far more interested. Hell, when exploration is more rewarding and more interesting I will be more interested.
I don't mean to put a downer on their new release that we've been waiting on for some time, but those are my honest thoughts on it as it stands right now. It's not a bad game, far from it, just needs a lot more of everything right now.
It's available now in Early Access, with 10% off on both
Steam
&
GOG
.