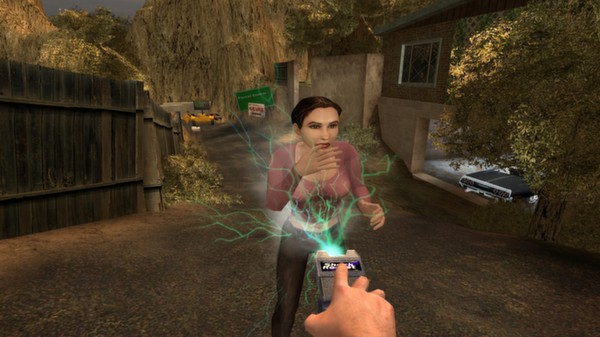 Sadly the big updates for Postal 2 for Linux may be a long way behind the Windows updates as Ryan "Icculus" Gordon their usual porter has now passed on their work. So, they need a new developer to help out it seems. So, not only is the big update not going to be on Linux for a while, but we have to wait for their DLC too.
QuoteLinux and Mac support is up in the air right now... the guy that used to update our builds no longer wants to it seems so we'll have to look for someone else.
Source
Another post in the same forum states this:
QuoteYour guess is as good as mine, he stopped replying to our e-mails months ago, we have no idea why.
They aren't the only developers to say Ryan is a bit of a mystery man with the developers behind
Sactum 2 & Goat Simulator saying he also wouldn't reply to them
for weeks at a time.
I'm sure the porting master Ryan has good reasons, and it's probably just due to how busy he is. He does have a lot on
his todo list
that's for sure.
Postal 2 has recently been updated for things like the integration of some really popular mods, Steam Workshop, and in future will have things like full gamepad support along with additional content in the form of at least two DLC packs (you can see the news on all that
right here
).
This is the problem when you don't learn your platforms in-house and rely on other people, as like in this case they can let you down. I really hope they either find someone else, or more preferably look into it themselves to stop this happening to them in future.
So, anyone fancy getting in touch with RunningWithScissors to work with them on porting? Don't be shy!
About Postal 2
- Aggressive vs. Passive: POSTAL 2 is only as violent as you are.
- One large non-linear world.
- Explore the world and accomplish your errands at your own pace.
- Interact with Non-Player Characters
- Survival Mode: If you choose to play as a pacifist, you will still have to deal with the NPC's who may also go POSTAL!
- Based on the Unreal Editor: Easy to use and very powerful, with many mods already available from the community.
For those that haven't played it even without these big updates it's still a great game, so check it out on
Steam
or
Desura
.
UPDATE
Icculus actually replied at the linked forum post, and as we suggested it might have been he has just been very busy
Icculus(I'd still like to get this done...just...really busy...)
I won't quote the other reply, as Icculus doesn't seem very happy, but it's interesting to note that he has been doing the Linux & Mac versions for free, so it's no wonder it's not exactly a priority as time is money.
Some you may have missed, popular articles from the last month: