Another programming puzzle game here for you today with 'while True: learn()' that will place you into the shoes of a cat loving machine learning developer. Disclosure: Key provided by the developer to our Steam Curator. This game is in Early Access and is not finished.
About the game:
while True: Learn () is a simulator of the life of a machine learning developer who designs and deploys artificial intelligence schemes to do stuff for a living. Thanks to visual programming it is similar to solving puzzles – but with a possibility of earning money in the process to buy fancy hats for your cat! As a freelancer you have to develop programs and teach the AI to solve all kinds of problems for your clients. Or you can become a CTO (Chief Technology Officer) of a startup: the more efficient your algorithms are, the higher your stocks will go!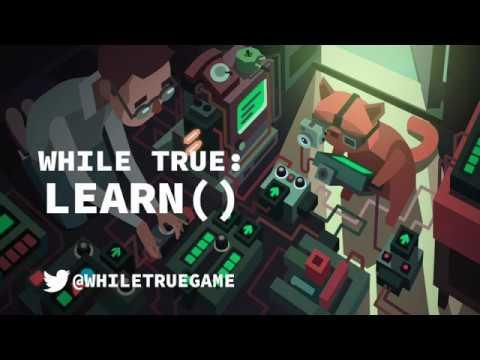 After testing it out, I did quite like it. You're not programming in the sense of writing out lines of code though, instead it uses a simple interface for dragging and dropping logic blocks to do various things like send data to different blocks to send on somewhere else, sort through the data, remove data and so on.
Will look to play more of it and talk about it some more once it leaves Early Access as it seems they're planning quite a bit more content. The Linux version seems flawless so far which is great to see.
You can grab it from Humble Store (DRM free build + Steam key) or Steam.
Ps. If you're into this Machine Learning stuff Humble have a book bundle for that.
Some you may have missed, popular articles from the last month: