Mixing in some pretty good XCOM combat mechanics with a dash of FTL-style travelling through nodes, Depth of Extinction is now out.
Developed by HOF Studios, Depth of Extinction takes you on a bit of an epic journey through an unforgiving underwater world. I'm a big fan of both XCOM and FTL and I can see the inspiration clearly, although the way everything fits together makes it really quite compelling and unique in its own right.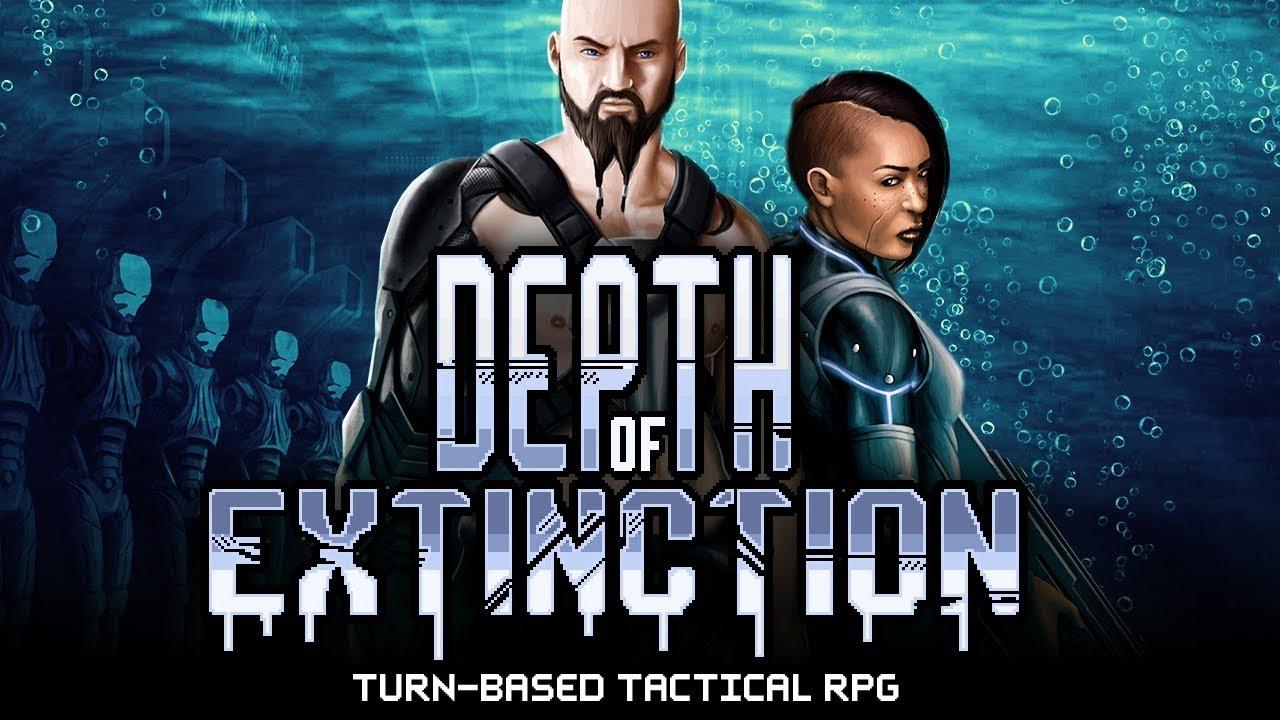 The exploration side of the game has you pick a node on the map that moves you further towards your current main objective. Once picked, you choose a submarines and assemble your team either from recruited members or pricey mercenaries. This is where the fun begins, as you travel through the node to various points of interest using up fuel, which can result in a combat mission or various other encounters. Not everything you come across will be hostile of course, sometimes you might find someone who just wants to lend a hand, a trader and a number of other things.
Much like my attempts in other similar games, the first few time resulted in frustrating failure but with every fail I gained a sense of satisfaction seeing more of the world. Learning from mistakes is key to winning such games of course, you're probably extremely gifted if you manage to beat it on your first attempt. Learn to love full cover, because if you're not behind full cover you can probably kiss your squad goodbye.
Here's what Mike Stumhofer, the Founder and Lead Developer had to say:
I started playing tactics games in the '90s with the X-COM franchise. It's funny to think that I've had a long-running love for the genre for a couple of decades now. My favorite game at that time was Terror from the Deep. Depth of Extinction is essentially a spiritual remake of that game with a fresh take on the modern XCOM gameplay mechanics – including random encounters. Most games focus on creating threats to humanity like aliens, zombies, vampires or other monsters. Our game is grounded in something more realistic. The greatest threat to humanity is humanity itself. Our characters don't know what caused the fall or how we got to where we are, but we know that the root of the evil was humanity itself.
I think they did a pretty good job on the overall atmosphere, with some great music and art although some of the character voice over is a little hit and miss.
Feature highlight:
Experience an emergent storyline through random encounters and real permadeath.
Fight fire with fire in thrilling turn-based tactical battles.
Enjoy stunning pixel art that blends the old with the new.
Choose from 8 different classes – all with their own unique skills.
Gear up with more than 115 different weapons, armor, and items!
As for the performance and stability of the Linux version? It's been fantastic. It performs well, it's smooth and I haven't encountered a single crash in a great many hours of play. The only issue I have come across, is that sometimes the character movement interface seems to vanish (where it shows the path they will take) requiring a little mouse wiggling around, it's really minor though.
Where can you buy it? Take your pick: Humble Store (DRM free plus a Steam key), GOG, itch.io or Steam.
Some you may have missed, popular articles from the last month: