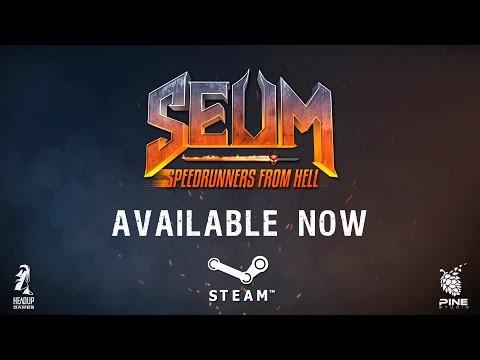 Heavy Metal music mixed with fast paced 3D platforming, what's not to love about it?
SEUM: Speedrunners from Hell
is now out and features day-1 Linux support.
I had a key before release which I checked out and I checked it again at release and it all works perfectly well. I haven't found a single issue with it. It performs well, looks and sounds epic and it's really quite challenging trying to beat peoples scores. Some people are far too good at this game that I can't get even close to the top scores.
It's a really great game to get a bit of rivalry between friends with the high score lists, as you can filter it to see your score versus your Steam friends. Things like that always make me enjoy a game more.
I have already annoyed community member and friend Ysblokje by beating one of his times by 0.002. It feels glorious. Come at me, bro.
About the game
SEUM: Speedrunners from Hell
is the world's only competitive heavy metal first-person platformer.
Slice every last millisecond as you race and blast your way through deadly arenas. Teleport, jump, fly, bounce and drop in a hundred merciless and fast paced maps for the ultimate prize: Your soul!
Some you may have missed, popular articles from the last month: