After being made open source back in 2009, the absolute classic Seven Kingdoms: Ancient Adversaries lives on and another release is out now.
7K:AA continues to hold a piece of my heart, being quite possibly my first modern real-time strategy game on PC. I played a fair few strategy games back in the days of the Amiga but this was a whole new beast. The gameplay still holds up reasonably well now too, thanks to the unique ideas it had about resource distribution, spying and more.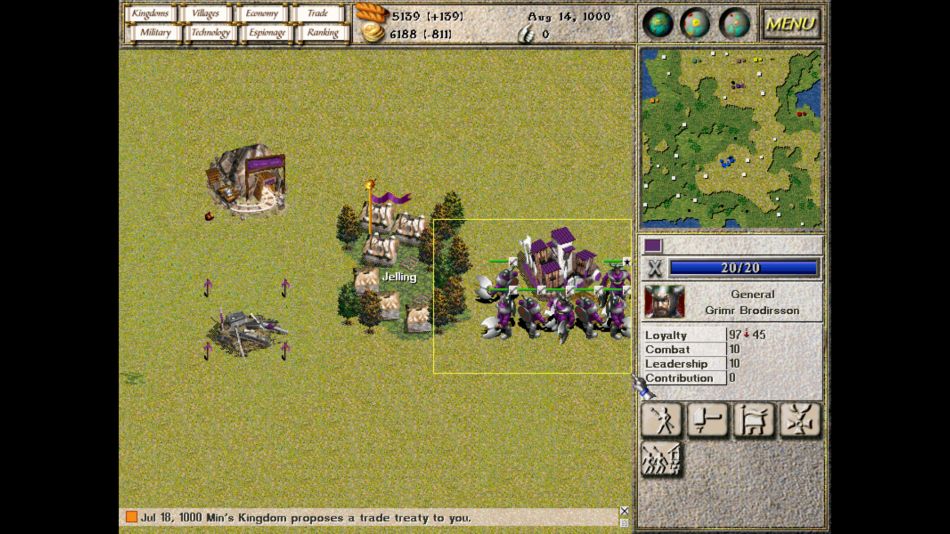 Version 2.15.3 was released yesterday, here's some highlights of what's new:
Improved translation support.
Added key binding support.
Added more advanced config options.
Standardized on FPU code generation for better cross-platform compatibility.
UI improvements.
Re-enabled AI ability to request direct military aid; expect allied AI to work together on defending now.
Added scenario advanced config presets to restore default scenario game play to original game design parameters.
There's also numerous bug fixes, including one affecting 64bit systems that could have caused incorrection action processing.
See more on the official site and GitHub.
Some you may have missed, popular articles from the last month: