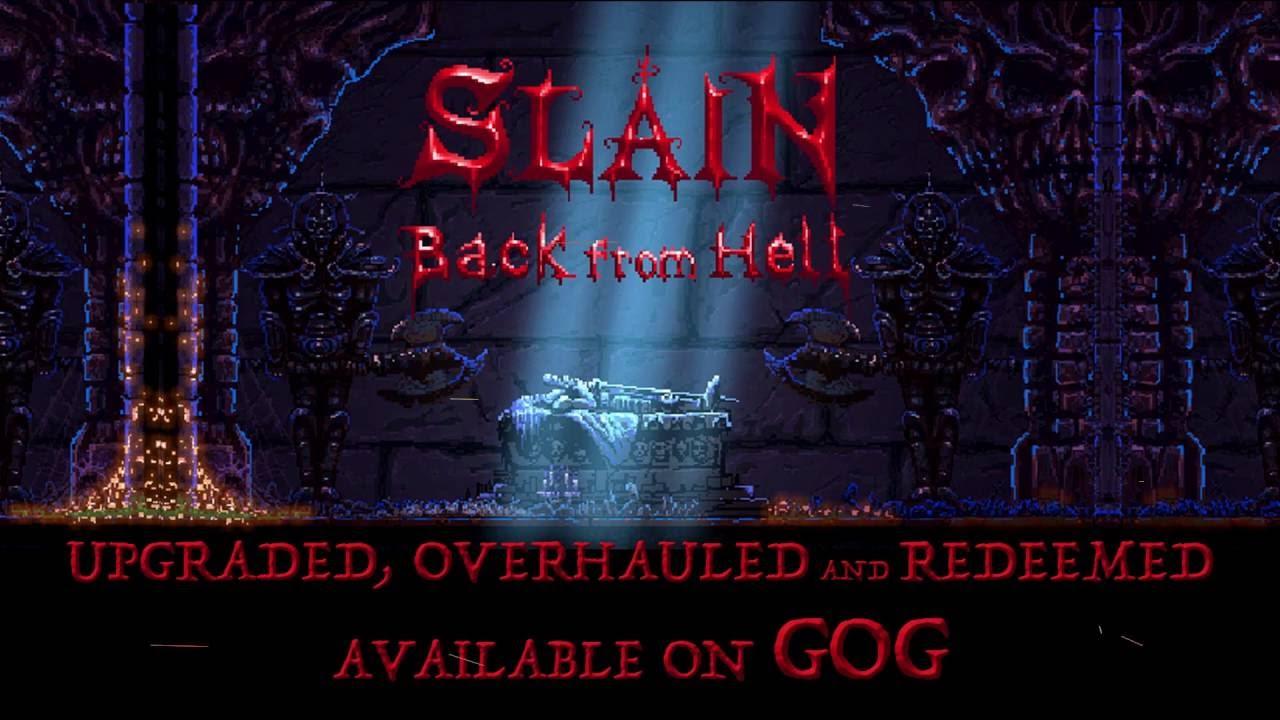 Slain: Back From Hell is the revamped of the poorly received Slain, now that it's available on
GOG
and I have been sent a key I gave it a test.
Slain: Back From Hell is an arcade style platformer with a heavy focus on action, gore and a few minor puzzles.
I never did try the game on the original release, so my thoughts haven't been soured by any previous experience.
With that said, there are still some things it does poorly. The first of which being the intro text, it's a really badly worded and uninspired intro, luckily the music and graphics do make up for that.
The heavier music matches the scene rather well, along with the pixel gory graphics that really are quite fantastic.
Don't be fooled by the early game, the combat seemed annoyingly simplistic at the start, but it actually gets pretty good once you get into it.
Timing your blocks at a crucial moment will stun your opponent, leaving them vulnerable for you to perform a powerful attack. It was a pretty awesome sight the first time I managed to do it and it's not all that easy to get the timing right.
The power ability you can use while crouched and having full mana is bloody glorious, hearing the power up high pitch noise and then boom. Simply marvellous!
It's actually not all that easy either, multiple parts of the game had me stuck for a while, so it managed to keep my interesting enough to keep trying.
Two things did annoy me: The first of which is the checkpoint locations, often in annoying places that see you re-play annoying parts. Secondly, the keyboard controls feel a little awkward.
Overall I found it to be a competent action platform, with beautifully gory visuals and a great soundtrack to go with it.
You can grab Slain: Back From Hell on
GOG
and
Steam
.
Some you may have missed, popular articles from the last month: