In an unsurprising move, Steam has replaced the Linux icon of "tux" with their own SteamOS icon. I completely understand why they did this, but it does make things confusing.
I can see plenty of people getting confused about what the icon is for, as it's so close to Steam's own icon. At least Tux was a clear separation to the Windows and Mac icons. I hope people don't get confused by it, but I can guarantee people will be.
They do need their own clear SteamOS branding of course, as they need to constantly keep it in gamers and developers minds. The problem is, how long before SteamOS is the only "distribution" supported on Steam? I hope game developers and Valve don't become that silly, but there are some problematic developers out there already. At least as long as Valve keep the Steam Runtime working as it is now, other distributions
shouldn't
have any problems.
For those that don't have the new version: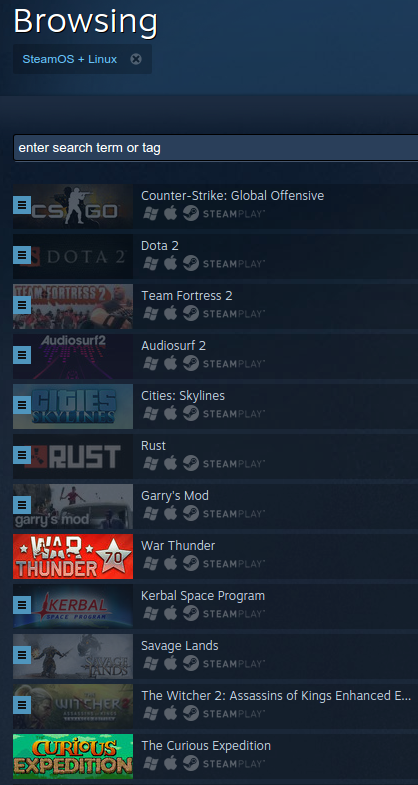 Looks like that little saying going around of "No tux no bux" is going to have to be tweaked?
I'm still excited to see what happens with SteamOS and Steam Machines, and what would happen if they fail miserably. I hope they don't of course, but they obviously won't be an overnight success. I will eat a tux teddy live on air if they are an overnight success (please don't hold me to that).
Well, at least it still says "SteamOS + Linux" right? Let's hope there's never a hint of Microsoft style "embrace extend extinguish".
It's easily possible this change will be reverted though, as certain parts of the site keep breaking, like the title now being "#title_welcome_to_steam".
Some you may have missed, popular articles from the last month: